Jongia Mixing Technology (Jongia NV) specializes in manufacturing and selling mixers and agitators based on its own reliable designs. The company has a leading position in the Netherlands and exports its products worldwide. Jongia's customer specific products are distinguished by efficiency, reliability and quality.
Jongia's products are applied within various market segments such as fine chemicals, petrochemicals, environmental and food processing industries. With its 85 years of experience, Jongia is known as a leading and innovative supplier.
Jongia Mixing Technology
(Jongia NV) in 
Leeuwarden
is hiring a
Sales Manager
Fulltime
What is the job?
As Area Sales Manager you are in principle responsible for the Benelux region, but you can also grow in several international directions. You work closely with the sales team and are partly in the office/home and partly on the road to and with customers. You do all this within the jointly developed sales strategy in which you put a large part of your own insights into practice. Jongia Mixing Technology's portfolio consists of technologically high-quality Jongia mixers that are specifically delivered to customer requirements and process qualifications from its own production. You sit at the table with the (international) customers such as end users in the industry or system integrators who include Jongia products in their project sales and build an excellent relationship with these customers. Of course there is optimal support from within the organization (inside sales, operations, R&D, marketing etc.) to realize this.
What is offered?
You will have a responsible and largely independent role in an ambitious company where you have real influence and can make a difference. Jongia Mixing Technology has a leading role in certain markets and has many long-term customer relationships that must always be maintained. At the same time, the challenge is to further develop customers in designated strategic (growth) markets and Jongia's portfolio.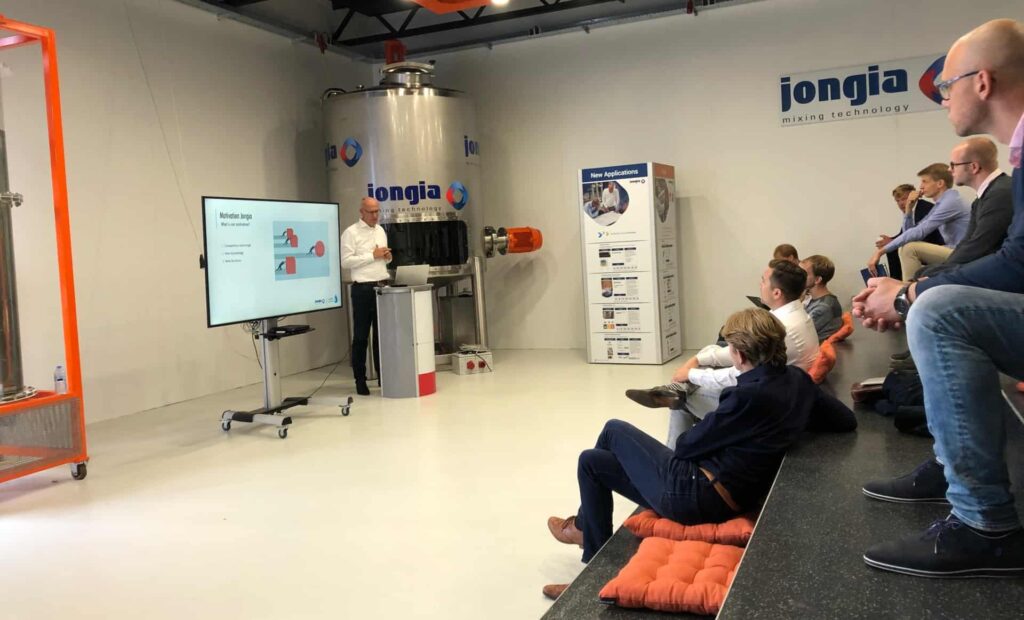 Profile candidate (M/V):
You are a driven, ambitious and commercially minded person with a passion for technology who naturally knows how to find the balance between people and results.
You have experience and knowledge within the food and/or chemical or related markets.
You are familiar with mechanical devices and process engineering and can understand this at HBO level
You know what it is like to work with capital goods
You are pragmatic and entrepreneurial
(International) travel is relevant for your job and you are familiar with English and German Language
You can work well together in a team and are willing to work partly indoors and partly outdoors
Apply or learn more?
Have we made you enthusiastic? If our organization and this position appeal to you, don't wait too long to respond and submit your application quickly via our application page.
Acquisition in response to this vacancy is not appreciated!
Keywords: Sales Manager, Sales, Verkoop, Werktuigbouwkunde, WTB, Area Sales Manager, Food, Chemie, Capital Goods, HBO, Leeuwarden, Friesland
Senioriteitsniveau
Account manager
Functie
Verkoop, Key account management