At Jongia we have an exclusive range of agitators. Agitators can be located in lots of sectors, consisting of the food industry, dairy market, starch, plant food industry, beverage sector, pharmaceutical market, bio-based, aesthetic, as well as (petro) chemical market, hydrometallurgical market and allied sectors.
The kind of stage to be blended will certainly identify the selection of the agitator style. This can be fluid mixing, liquid and also gas, liquid and solid, or liquid with both solids as well as gas. The sort of phase as well as mass of the mass figure out the form of the blender. It may likewise be called a mixer, kneader or dough mixer depending on its function. Agitators for liquids can be placed in a blending container in numerous positions: vertically, flat, or, much less frequently, at the bottom of the storage tank.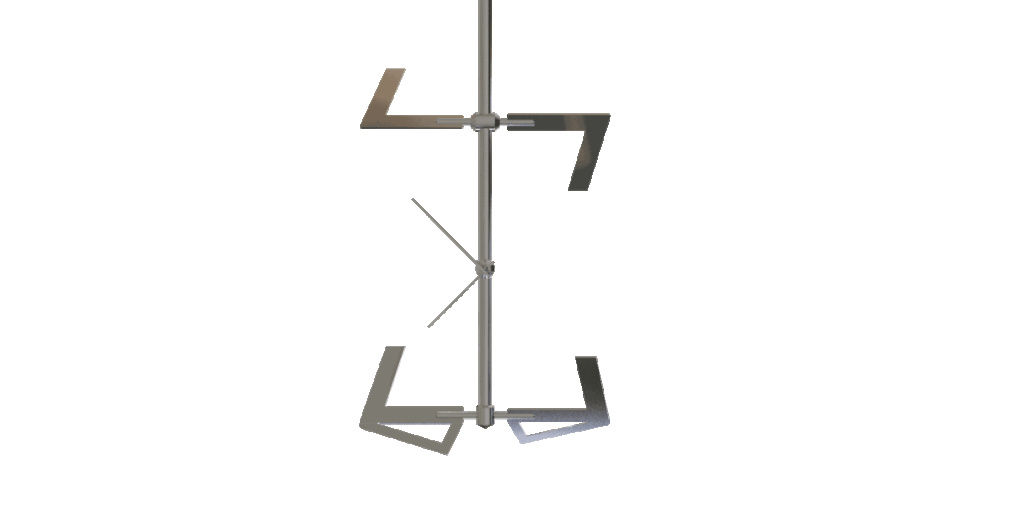 Differtent types of Agitators
We guarantee the very best feasible remedy for the offered process, choosing from our vast array of agitators and mixers. We provide leading, side and also bottom access agitators, unique layouts like magnetic mixers, as well as dynamic and static in-line mixers and also powder dissolving installations. Features of our blending equipment and items are: High quality, Durability, Environmentally friendly, Low upkeep. Depending on the application we split our top, side and lower access agitator types right into 3 levels: light, medium and also heavy duty.
High quality Agitators with Jongia
Jongia is more than just a commercial storage tank agitator producer. We additionally supply thorough blending technology and solutions to assist you achieve your process goals. Our personalized and supply Agitators are designed to provide trusted, efficient and lasting efficiency. This will permit you to keep product high quality, increase productivity, and also lower downtime.
Jongia supplies our clients the full series of knowledge got over thirty years in the production and also distribution of industrial blending applications. We supply high-quality tools that can stand up to the most severe conditions.
Straight and upright agitators
Our top-mounted vertical agitator manufacturing program can be customized to fit all types of tanks regardless of their layout geometry or capability. Straight agitators or side-entry agitators can be made use of to homogenize large storage tanks.
Industrial mixers
Industrial mixers are rotating equipments used to mix as well as homogenize numerous products within a tank.
A bulk of industrial mixers contain a propeller, an engine, a decrease gearbox, an agitator shaft and a driving component that is tailored to the item features and also the mix's needs.
An evaluation of numerous specifications is needed to establish the best type of agitator for each and every procedure.
The driving parts can be identified according to their flow, pumping ability as well as shear impact. These are the main blades:
Design and size of each mixer are identified by the geometry of the tank as well as the sort of setting up. Industrial mixers are classified according to the kind of assembly.
Numerous commercial processes occur under pressure and temperature level details problems. Exothermic responses in closed containers where large amounts of warmth are released can create an increase in stress within the container. This stress can change throughout the procedure.
Mixers should have numerous stress maintenance and also compensation systems. They additionally require cooling down systems that can withstand heats.
Industrial agitators are made use of in numerous markets such as the chemical, pharmaceutical, water therapy, petrochemical, food, paper, mining and also automobile industries, among many others.
Engineering of a Agitator
We are able, using our industrial mixer engineering knowledge as well as huge experience in procedure technology as well as application technology from heavy market, to develop mixer services that fit unique industries. We work with you to develop and apply particular mixer styles for your private applications. The tank mixer remedies we generate can help you conserve cash and also optimize your handling capability. We will certainly develop as well as craft the very best appropriate remedy for you.
Our group of Applications Designers will assist you select the right mixer configuration for your application and also help with technical assistance where required. We say "it's not product, it is a remedy."
Over 80 years of experience in blending agitators
Jongia has over 80 years' experience in the process of industrial mixing solutions and also is happy to be a component of the commercial blending procedures. Mixers as well as agitators can be set up to fit your certain process. For more information on our complete line of Agitators, please visit our items page. Or, if your need is to straight engage our mixer design team, go to our mixer questions web page.
We will deal with you to totally recognize your product and industrial procedure so we can develop any mixer, agitator or various other blending solution that matches your requirements. Your chemical item as well as industrial procedure will certainly be an essential element of your blending system. We are able to supply our distinct Remedy Assurance for much of our items as a result of this relationship with our clients.
Challenge us to improve your process
Liquid Solid Phase of agitation
The movement of the heterogeneous phase (liquid-solid phase) is what triggers frustration. This is accomplished by the turning of an impeller in mechanical blending agitators. It is feasible for the mass to be made up of several compounds. The procedure's objective is to mix it or boost the effectiveness of a reaction through a better call in between reactants. Agitation can additionally be used for warmth transfer and to keep particles put on hold.
Jongia has produced this internet site to help you find the ideal mixer for you. Dive to our contact page for a low-cost, quick assistance price on a little or portable mixer. To receive a thorough quote, please contact us.
We have a vast array of container agitators thanks to our experience in chemical mixing as well as track-record in food, dairy as well as bio-based markets. Our industrial mixers appropriate for any application. Have a look at our line of blending agitators each with a distinct impeller type.
Agitator is composed of a drive device (electric motor and also gear reducer), belts …),, a leading system for the shaft (lantern with bearings), and impellers.
When running conditions are high stress or high temperatures, the agitator should be fitted with a securing system that maintains the container's interior from being harmed by the shaft.
A bearing at the end of the container can assist the shaft if it is longer than 10m.
One or more anxiety impellers are used to fluster liquid. The shape of the impeller will figure out just how much power it can generate.
Propellers (aquatic as well as hydrofoil), have an inlet/outlet that gets on an axial instructions, preferably down. They are distinguished by a great pumping flow and low energy consumption, reduced shear magnitude, in addition to low disturbance. An impeller, a rotor producing a drawing pressure and which is part of a pump, is an impeller
Turbines (level or pitched blades) whose inlet flow is axial but the outlet circulation is round will create shearing and disturbance. They require around 20 times much more energy than props for the same size and the exact same turning rate.
For mixing high viscosity products like grease lubricating substances as well as adhesives, agitators with impellers that are a lot more powerful or have dual impellers might work. Multi-agitator mixers have numerous independent agitators with versatile controls that permit them to quickly switch equipments to fit altering items. Multi-agitator mixers are excellent for companies that are concentrated on short projects or fast transition.
The shapes of an impeller.
There are 4 types of impeller blades that comprise a commercial agitator impeller:
– Apartment blades;
– Bent blades
– Folded or inline blades
– Spiral blades;