Light Duty Bottom Entry Agitators
Light duty bottom entry agitators and mixers are the best fit for applications like keeping dairy products homogenous and vegetable oil or juice storage.
These applications are characterized by:
Fluids which are easily mixed or kept homogeneous
Small tank volumes
Low viscous fluids
Tanks with low pressure (max. 10 bar g)
Temperatures from -20 °C to 150 °C
Generated torque relatively low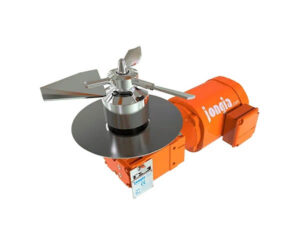 | Light Duty Bottom Entry | |
| --- | --- |
| Motor power | 0.25 kW – 4 kW |
| Materials | Stainless Steel 304, 316 L, Duplex (Super), Hastelloy C4 or C2000, Titanium Grade 2 or 7 |
| Coatings | C3, C4, C5 of C5M |
| Surface wetted parts | Ground until Ra < 0,4 µm, handpolished till <0,2 μm or electropolished |
| Explosion proof (ATEX) | Ex zone 0, 1 or 2 for gas, 21 or 22 for dust or Non-Ex version |
| Accessories | Direct or gear driven (all brands), all kinds of sealing systems, adapted flanges to vessel, welded or bolted versions |
JMB mixers – magnetic mixers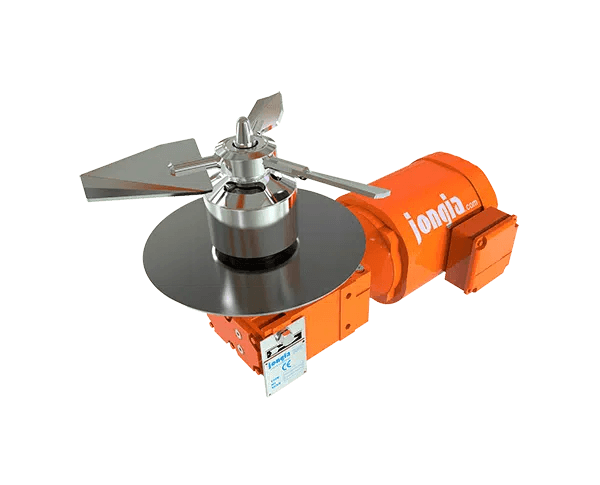 The JMB type of Jongia's Magitator is suitable for bottom mounting. A unique design in durability and hygiene, which meets the most stringent CIP and SIP requirements according to EHEDG and FDA/EC1935:2004 guidelines. The Magitator can be used in hermetically closed vessels or systems without the need of complicated rotary seal and is practically maintenance free. The open construction of the mixing head ensures an optimum flow for easy cleaning and efficient mixing.
This design of mixer which operates at a torque of approximately 40 Nm and is very suitable for mixing of different liquids with a maximum viscosity of around 800 Mpas.
Applications Light Duty Bottom Entry Agitator – JMB
Contact our specialized team for all your questions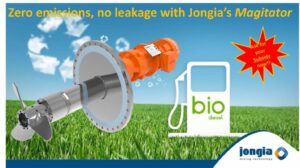 Fuel blending is a critical component of biodiesel production. A properly blended fuel can increase energy efficiency, reduce emissions and improve performance. However, it can be difficult to achieve consistent fuel quality during blending due to differences in storage tanks,
Read More »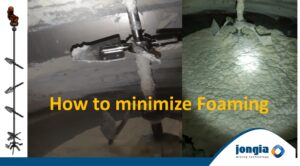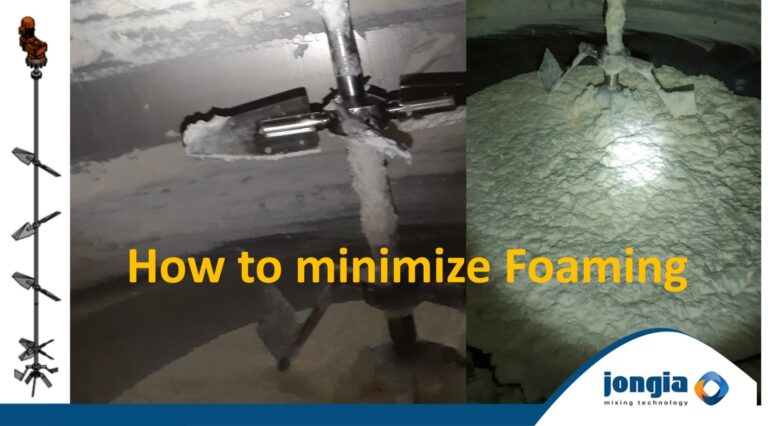 Through years of experience, Jongia Mixing Technology knows the correct application to many mixing processes. So too with mixing processes where the elimination of foaming – which can occur through the behaviour of the recipe – is of great importance.
Read More »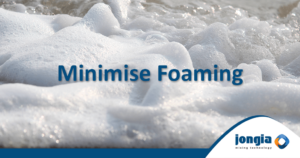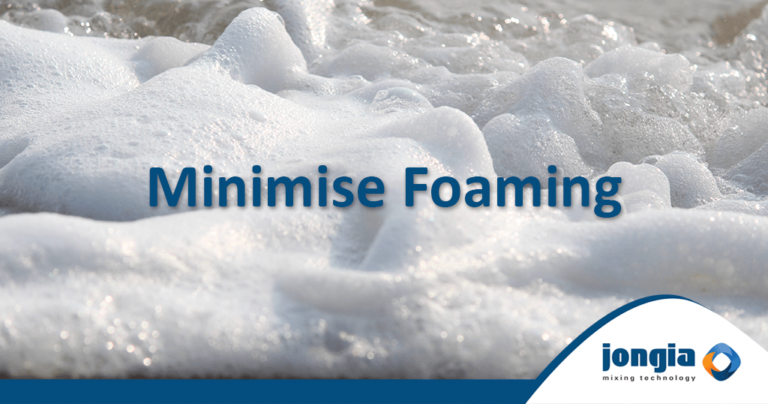 Jongia Mixing Technology has initiated many mixing processes worldwide with its agitators. In some of these mixing processes, the elimination of foam that can arise from the behavior of the recipe is essential as well. Because when foaming can be
Read More »