Medium Duty Bottom Entry Agitators
Medium duty bottom entry agitators and mixers are suitable for applications like vegetable oil storage, dairy products and juice storage.
These applications are characterized by:
Mixing applications where higher forces are required
Larger tank volumes up to approx. 100 m3
Viscosities range up to approx. 5000 cP
Pressurized tanks (max. 16 bar g)
Temperatures from -20 °C to 170 °C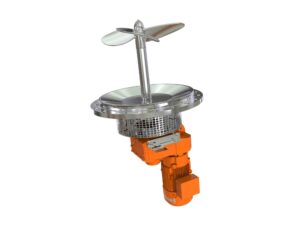 | Medium Duty Bottom Entry | |
| --- | --- |
| Motor power | 0,75 kW - 11 kW |
| Materials | Stainless steel 304, 316 L, Duplex (Super), Hastelloy C4 or C2000, Titanium Grade 2 or 7 |
| Coatings | C3, C4, C5 of C5M |
| Surface wetted parts | Ground until Ra < 0,4 µm, handpolished till <0,2 μm or electropolished |
| Explosion proof (ATEX) | Ex zone 0, 1 or 2 for gas, 21 or 22 for dust or Non-Ex version |
| Accessories | Direct or gear driven (all brands), all kinds of sealing systems, adapted flanges to vessel, welded or bolted versions |
Jongia's type JRWB is especially suitable for mounting in the vessel bottom. The mixer is provided with a gearbox to have the correct ratio between propeller diameter and shaft speed to achieve the best process result. Mounting is easy thanks to the flange construction. The mixer is, depending on the medium, provided with a single or double mechanical seal with a seal liquid system. The JRWB mixer is suitable for applications with low to medium viscosities.
This design of mixer is suitable for mixing of different liquids and keeping a substance homogeneous.
Applications Medium Duty Top Entry Mixer – JRWB
Contact our specialized team for all your questions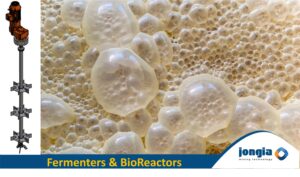 Bioreactors and Fermenters are culture systems to produce cells or organisms. They are used in various applications, including basic research and development, and the manufacturing of biopharmaceuticals, food and food additives, chemicals, and other products. A broad range of cell types and organisms can be cultivated in bioreactors and Fermenters, including cells (like mammalian cell lines, insect cells, and stem cells), microorganisms (like bacteria, yeasts, and fungi), as well as plant cells and algae. The words "Bioreactor" and "Fermenter" are basically the same thing.
Read More »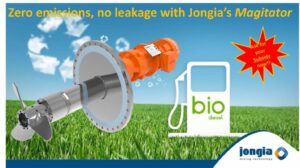 Fuel blending is a critical component of biodiesel production. A properly blended fuel can increase energy efficiency, reduce emissions and improve performance. However, it can be difficult to achieve consistent fuel quality during blending due to differences in storage tanks,
Read More »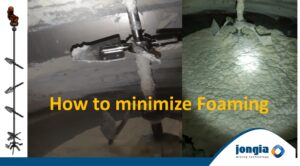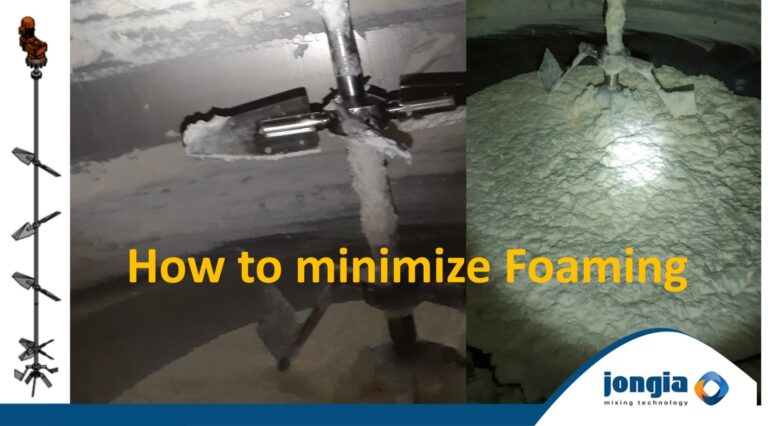 Through years of experience, Jongia Mixing Technology knows the correct application to many mixing processes. So too with mixing processes where the elimination of foaming – which can occur through the behaviour of the recipe – is of great importance.
Read More »