LiquidZ Sensor Technology
LiquidZ Sensor Technology
Combining Sensor Technology with data science, Jongia has discovered the DNA of Mixing Technology. This allows Jongia to introduce The Smart Agitator!
Jongia Mixing Technology has initiated a project which is called "LiquidZ" to introduce "The Smart Agitator".

Innovation and Development – What does this program mean?
Jongia – Liquidz has developed a number of specific mixing sensors that turn an agitator into a sensor that can measure mixing parameters in the process. By applying data-science to this available data, the customer's process can be optimized. The "Liquidz" project is all about collecting and analyzing process data to optimize the process and run your stirring process optimally.
How does Jongia – LiquidZ collect this data?
This is done through sensors that collect the process data.
These sensors are mounted on or at the agitator and in some cases also in the tank on which the agitator is mounted. These sensors collect data from the agitator such as: mixing efficiency, agitator parameters, rotation speeds, etc.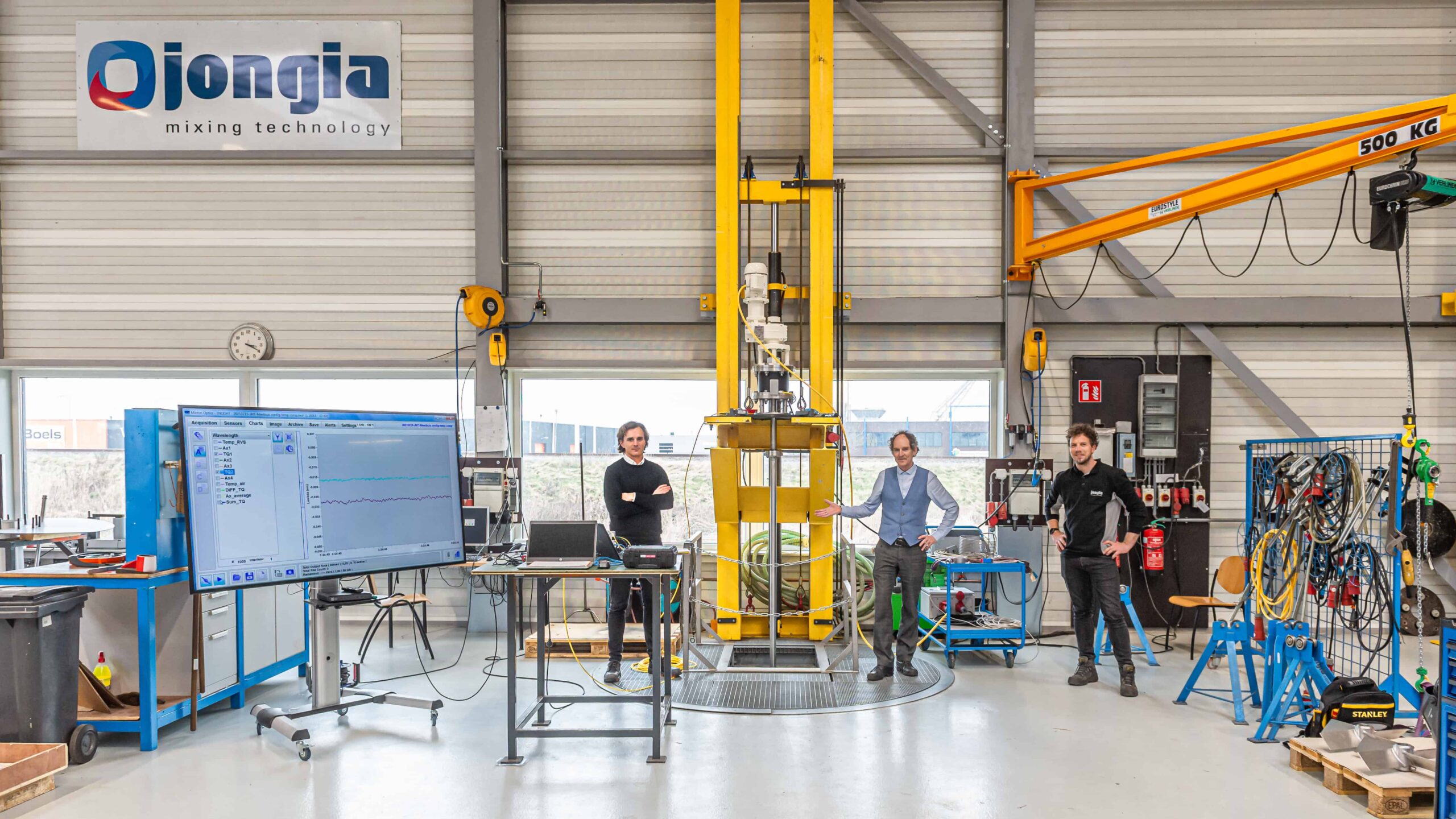 What does Jongia-LiquidZ do with all this data?
All data from the sensors are collected and analyzed by Jongia's "LiquidZ team". This team consists of experts in Data-science and Process Technology. The combination of data analysis and its translation into process technology parameters is the core competence of the LiquidZ team.
The translation of the data into process optimization allows the LiquidZ team to report the actual data and performance coming from the agitator. When these actual values are compared with the original initiated parameters of the process, some or many differences are revealed and this provides insight into the process.
What does this mean for your process?
It means that there can be mapped how your process actually performs in terms of process efficiency, batch times, energy reduction but also raw material additions.
It means: with "DNA of Mixing" you are able to gain insight into your process and thus optimize and save money!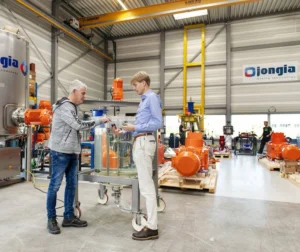 "The Smarbles are stirring," Antea Group writes about the promising development of the small, smart sensor ball called "Smarble". Recently, developments have followed each other at a rapid pace and the Smarble was used in practice for the first time,
Read More »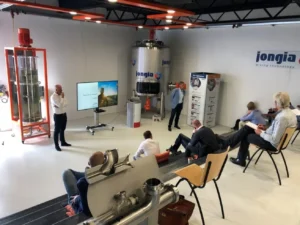 During the open day of "the new Jongia" on November 13, 2019, a presentation about the innovations that Jongia is working on was given. Part of this was a glimpse into the world of sensors, data and moving liquid balls.
Read More »

LiquidZ Sensor Technology LiquidZ Sensor Technology How the DNA of Mixing can ensure insight into the sludge treatment process. Jongia Mixing Technology and GMB have jointly started a project at the RWZI in Utrecht (Hoogheemraadschap de Stichtse Rijnlanden – HDSR)
Contact our specialized team for all your questions