PROCESS:
Solids mixing and homogenising, drying, heat treatment & sterilisation
TYPE OF PRODUCT:
Coffee, cocoa, vitamins, enzymes, aromas, fibers, plastics, resins, nutritionals/food additives, dietary ingredients, bio-actives, agro-chemicals, fine-chemicals
APPLICATIONS:
Heat treatment and/or sterilization of natural products such as cocoa, coffee, nuts or spices, blending of various solid ingredients, heating/cooling of bulk solids, drying under vacuum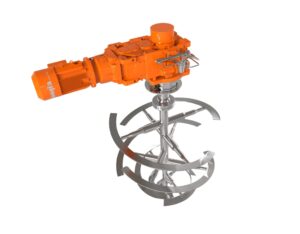 Gas Inducing Mixer for Food & Chemical industry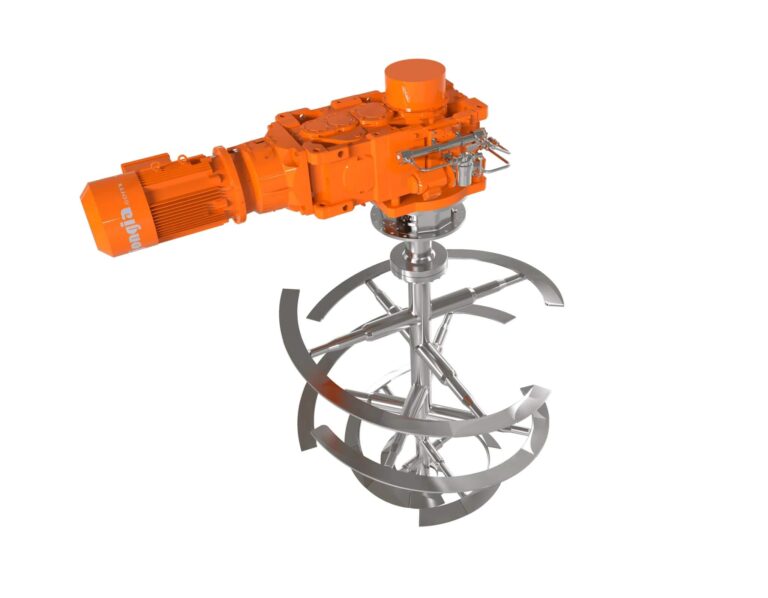 Jongia's CCM for solid products was developed under the guidance of our sister company BOLZ-SUMMIX, a leading manufacturer of machinery and systems solutions in the fields of mixing and drying, mainly in conical vessels. The new development is intended to be used for products demanding lower mixing accuracy and a simplified agitation system than that of the conventional cone-screw mixer/dryer with independent twin-shaft rotation of orbit arm and mixing screw. We now can offer our clients an alternative specifically with respect to better mixing efficiency and shorter process times compared to other industrial single or double ribbon systems. The machines can be supplied with working volumes from 50 to 11.000 liters in a variety of materials.
Gentle yet intense mixing can be achieved and a complete & residue free discharge in combination with a comprehensive sanitary design is the perfect solution for the requirements of our clients.
Due to the optimised design our CCM mixer with its standard motors and gear boxes as well as standard shaft sealings from stuffing boxes, lip seals up to mechanical sealings is designed for the most optimal Total Cost of Ownership in the market. As we use major brands for the before mentioned components the service works and costs are reduced to a minimum.
Contact our specialized team for all your questions