Double Acting Axial Flow Turbine Mixing Element
In order to provide a visual explanation of the operation of the Double Acting Axial Flow Turbine, we have included a video tutorial. Check it out below!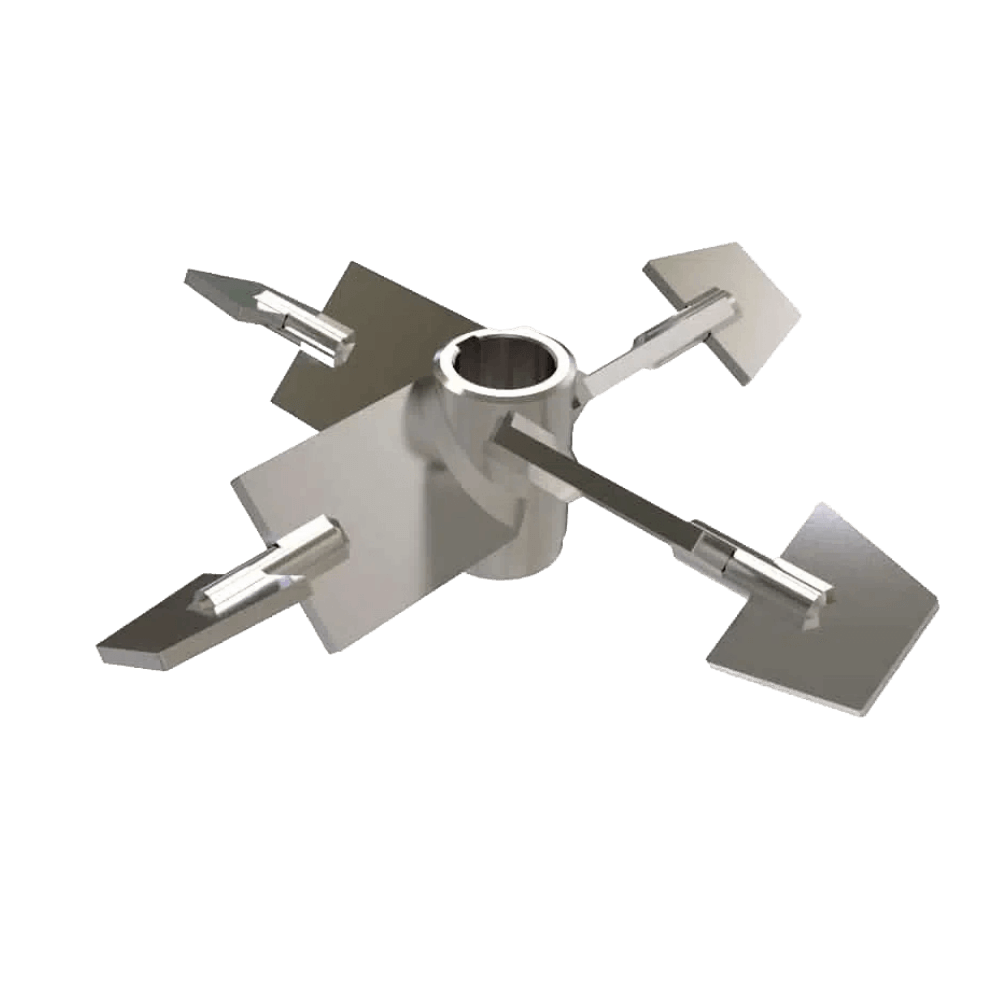 Tutorial Axial Flow Turbine
In this tutorial, Commercial Director Tom Pruymboom shows you the process of starch gelatinization using a labscale test unit. In it, raw starch is dissolved in 10 liters of water and the mixture is then heated using a heating coil. When it has become a gel, enzymes are added to convert the mixture to glucose. The mixing is done by a mixer shaft equipped with a 2-blade residual stirrer, a 4-blade Axial Flow turbine and a Hydroprop mixing element for a top-over-bottom stirring process with axial flow.
More Axial Flow Turbine Videos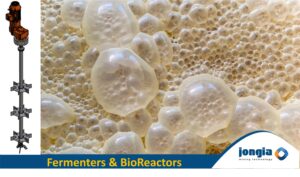 Bioreactors and Fermenters are culture systems to produce cells or organisms. They are used in various applications, including basic research and development, and the manufacturing of biopharmaceuticals, food and food additives, chemicals, and other products. A broad range of cell types and organisms can be cultivated in bioreactors and Fermenters, including cells (like mammalian cell lines, insect cells, and stem cells), microorganisms (like bacteria, yeasts, and fungi), as well as plant cells and algae. The words "Bioreactor" and "Fermenter" are basically the same thing.
Read More »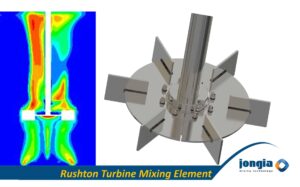 The Rushton disc turbine or Rushton turbine is a radial flow impeller used for many mixing applications and particularly for Gas Dispersion and Fermentation applications in process engineering and was invented by John Henry Rushton.[1] The design of the Rushton
Read More »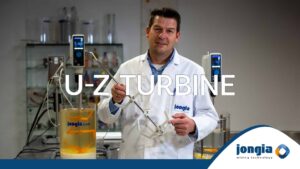 To explain the working principle of the Jongia UZ-Mixing Element, we have created a tutorial to learn more about the Jongia UZ Mixing Element. Arms and legs, a ribbon, a combination of an anchor and an axial flow turbine…  What
Read More »