Thank you for your feedback
Your feedback is incredibly valuable to us, and it will help us to continue improving our products and services to better meet your needs.
Your willingness to share your thoughts and experiences with us demonstrates a commitment to helping us grow and serve you better. Your insights and suggestions will enable us to make better decisions, prioritize our efforts, and provide you with the highest level of service possible.
We take your feedback seriously and will use it to make positive changes that benefit both you and our company. We appreciate your trust in our ability to listen and respond to your feedback.
Once again, thank you for your participation in our client survey. We look forward to continuing to serve you and meeting your needs in the best possible way.
Sincerely, 
Tom Pruymboom
Sales Director
Follow Jongia Mixing Technology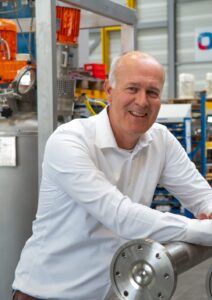 In terms of cyber security, Johan Postma, managing director at Jongia, had already taken quite a few measures, but were they the right ones? Now was he well protected against cybercrime? He decided to take the bull by the horns
Read More »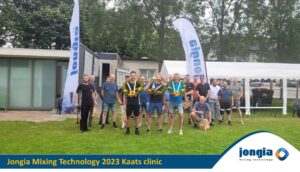 On Thursday, June 22, Jongia, through the staff association, organized a Kaats-clinic on the holy grass of It Sjûkelân in Franeker. Under the guidance of the experienced player Jan Tymen Eisma we were introduced to this beautiful sport. Both the
Read More »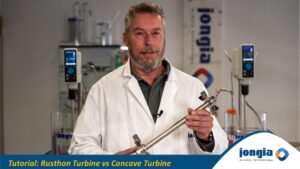 We are happy to announce on behalf of Jongia Mixing Technology that we have just launched a new tutorial on our website! This time, we take you into the world of mixing technology with an in-depth comparison between the "Rusthon
Read More »