Jongia's Talent Support Program
Support and Development is in Jongia's DNA.
It is a core value we are very proud of and what we seek to carry out. As a result we also consistently promote personal talent development. This counts for our employees, but also outside Jongia Mixing Technology.
That is why we are proud to be sponsor of young talent and top-class player in the sport of "Kaatsen" ; mr. Jan-Tymen Eisma.
''Kaatsen'' is a traditional teamsport primarily practiced in the province of Friesland. It is a team sport where two teams of three players compete against each other.
The most important and prestigious ''kaats'' tournament in Friesland is the so called "PC" (Permanente Commissie) contest which takes place every year on the fourth Wednesday of July in Franeker – Friesland. The PC is an ancient tradition and is considered the highlight of the ''kaats'' season. It is one of the oldest sports events in the Netherlands and attracts many spectators from across the country.
Jan-Tymen had the honor to make his debut on the PC in Franeker when he was 16 years old!
Curious about Jan-Tymen's kaats results? Take a look at the KNKB website.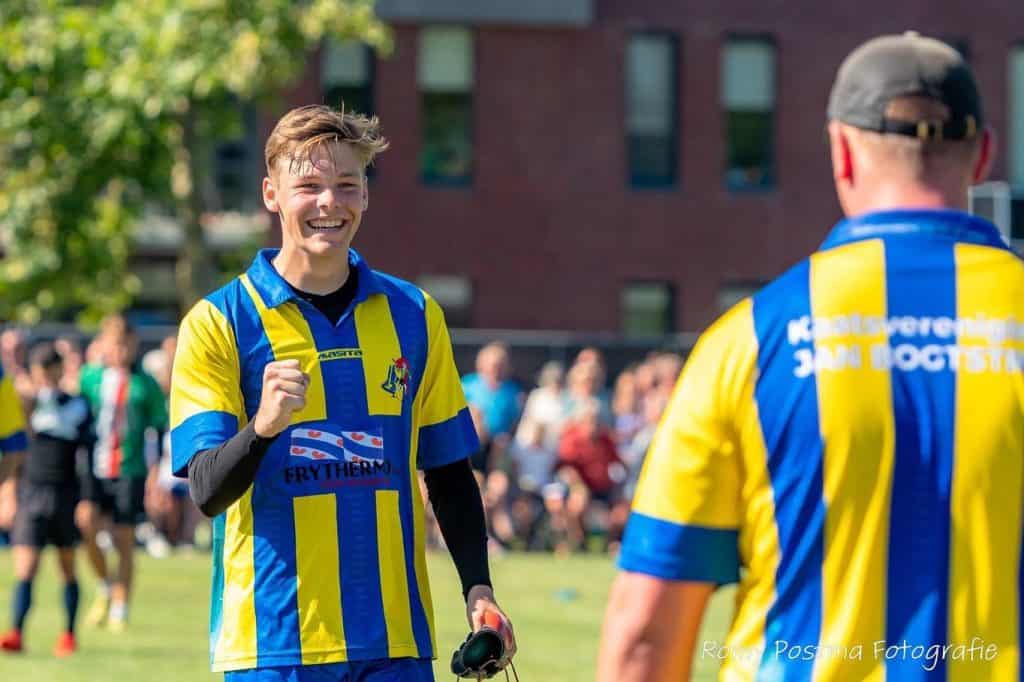 Moeilijke loting voor favorieten op 120e Freule: "Zwaarder kon niet"
Het is een moeilijk blokje, voor de favoriete parturen van Sint-Anne, Leeuwarden, Hommerts-Jutrijp en Franeker. Ze komen elkaar al tegen in de eerste twee omlopen van de Freule.. 
Jongia Mixing Technology has over 80 years of experience and therefor an extensive knowledge in the various process industries, knowing market specific trends, requirements and needs. With continuous innovation we ensure maximum process results. Being an innovative stirring & mixing equipment supplier, we earned a leading position over the years. Our high-quality mixers and agitators are exported all over the world. Global reach is supported locally through a wholly owned subsidiary in Germany, the US, China and a network of associated companies worldwide.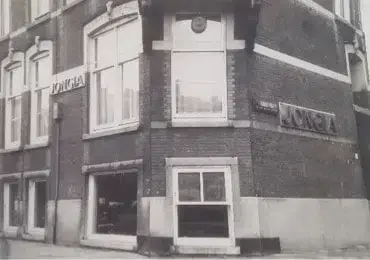 Our History
From the moment Jongia was founded in 1937 we have been evolving structurally over the years. Learn more about our company's history with the summary of most important moments highlighted in a timeline.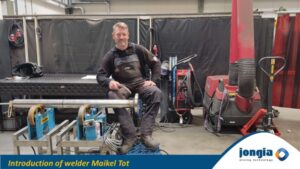 This week, we would like to showcase Maikel Tot, 57 years old. Maikel has been working at Jongia Mixing Technology as a welder since 2015. We would like to share his story with you.
Read More »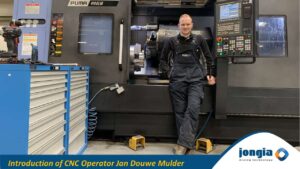 We are proud to introduce our professionals to you. This time, the honors go to Jan Douwe Mulder, 21 year. Even though he is young of age, he has been working at Jongia Mixing Technology for almost 5 years. Nowadays he works for Jongia as a CNC operator. We gladly would like to introduce Jan Douwe to you!
Read More »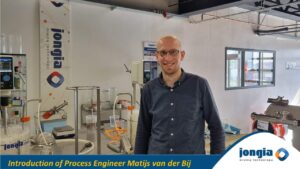 We are proud to introduce our professionals to you.  This time, the honors go to Matijs van der Bij, 32 years old. He has been employed since November 2022 at Jongia Mixing Technology a Process Engineer. This makes it even more
Read More »