There are generally 3 types of digester plant types: Farm based, Industrial based and Municipality WWTP based. Mechanical mixing generates the best process results with the lowest power consumption. Far better then using pumps or compressors!
Depending on technology provider a digester plant can consist of following mixed process steps:
reception storage tank

mix tank

primary digester

secondary digester

digestate storage tank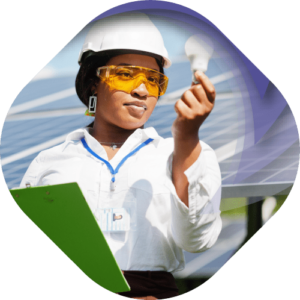 The newest energy markets require Mixing Technology at the lowest power consumption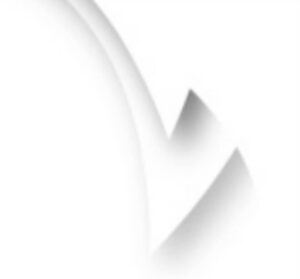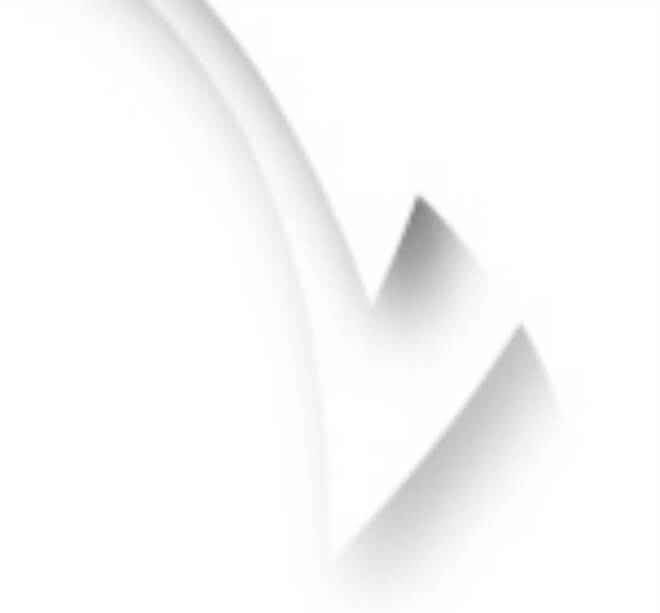 Reception storage tank
Pumpable feedstock is received in tanks of 50 – 200 m3. Mostly products like separated and macerated organic food waste. The assumed viscosity of the mixture runs from 50-1000 cP. The purpose of the mixer is to keep it homogeneous or to mix several products . For this Jongia's type L with hydrofoil elements is an excellent choice. With its high efficiency and axial generated flow the process result will be reached with low power need and steady operation. The mixer type L is designed with a bottom steady bearing or a heavy duty bearing arrangement to absorb the powers created during the mixing process.
Mix tank
Several different feedstock need to be mixed into a homogeneous feedstock to the digester. This mix is important to be homogeneous for a steady and controlled feed to the digester. Examples are food waste, macerated agricultural waste, manure and others. Let's take cream as an example. The heavy duty top entry mixer type LB is fit for this step of the process.
Primary and secondary digester
In the digester there must be a homogeneous content off organics, pH, temperature and bacteria with no stagnant zones. Drymatter content in the digester of up to 15% is no problem.  For industrial and municipality type of biogas plants with high tanks from 1.000 to 10.000 m3 the special slow running top entry mixer type LBW with large hydrofoil propellers is the best solution. This design prevents a floating layer and generates an excellent top over bottom bulk flow through the hole tank. Due to this Jongia mixers enhances excellent biogas production efficiency and extraction.
To prevent clogging of the mixer and trouble free operation, temporary running anti clockwise will prevent this. Especially when feeding long fibrous material like grass, straw or plastic from organic food waste.  
For farm based biogas plants with low concrete tanks from 1.000 to 5.000 m3 Jongia provides type JRWM side entry agitators which have large hydrofoil propellers for big thrust and low power. Combined with vertical paddle mixers to prevent floating layer this solution generates optimal process results.
Energy – Related Articles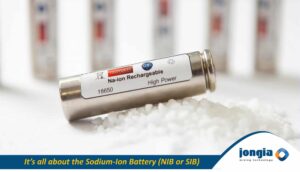 The sodium-ion battery (NIB or SIB) is a type of rechargeable battery that uses sodium ions (Na+) as its charge carriers. Its working principle and cell construction are almost identical with those of lithium-ion battery (LIB) types, but replace lithium with sodium.
Read More »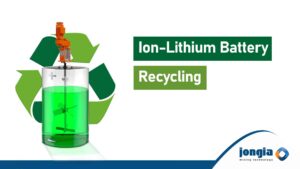 Current commercial lithium ion batteries mainly contain transition metal oxides or phosphates, aluminum, copper, graphite, organic electrolytes containing harmful lithium salts, and other chemicals. Therefore, the recycling and reuse of spent lithium ion batteries has been paid more and more
Read More »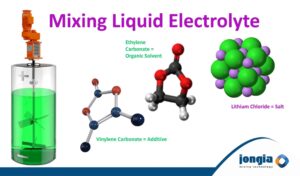 Electrolyte as basis for Ion-Lithium Batteries plays a key role in transporting the positive lithium ions between the cathode and anode, and consequently the charging and discharging performance of the battery. Hence, it needs to be checked for potential impurities.
Read More »
Digestate storage tank
Our type JRWM side entry agitators which have large hydrofoil propellers for big thrust and low power are best suitable and are providing a good homogeneous fertilizing end product.
Some references:
HoSt, Omrin, Waterleau, Shanks, Orgaworld, Hydrothane, Adverio, Aben Recycling, van de Groep, Croda, GMB, Waterschap Roer en Overmaas.