The science behind polymer mixing techniques, chemistry methods, and applications
Polymer mixing is an innovative process in the production of polymeric materials. It involves the blending of two or more polymers to create a new material with improved physical and chemical properties. Polymer blending can also help to reduce material costs and improve processing efficiency. In this article, we'll explore the world of polymer mixing, its techniques, and chemistry methods. We'll also discuss its potential applications and the benefits it offers for industrial manufacturers.
Add a header to begin generating the table of contents
Different polymer mixing techniques
There are several techniques for polymer mixing, ranging from simple mechanical blending to more complex chemistry-based methods. Mechanical blending involves mixing the polymers by applying shear forces, such as extrusion or mixing in a batch mixer. This method is suitable for mixing miscible polymers but is not effective for immiscible polymers. Another method that often is used are chemistry-based methods.
Chemistry-based methods of polymer mixing include compatibility by gradient copolymerization, reactive blending, and compounding. Compatibilization by gradient copolymerization involves creating a block copolymer in which the two blocks have a composition range that bridges the composition of the two polymers. Reactive blending involves adding a chemical agent that reacts with the polymer chains to create chemical bonds between the polymers. Compounding involves mixing the polymers with additives or fillers to improve their properties.
Polymer Mixing Process Summarized
Polymer mixing is a critical process in the production of polymeric materials. The use of different polymer blending techniques and chemistry methods can help manufacturers achieve compatibility between different polymer blends, improve processing efficiency, and create new materials with unique properties.
Industrial applications of polymer blending are wide-ranging and diverse, with potential applications in electronic devices, gas storage and separation, catalysis, and sensing, among others.
As the field of polymer blending continues to evolve, new chemistry methods and techniques will emerge, providing manufacturers with new opportunities to innovate and meet the changing needs of their customers. By embracing the science of polymer mixing, manufacturers can stay ahead of the curve and continue to push the boundaries of polymeric materials.
Contact our specialized team for all your questions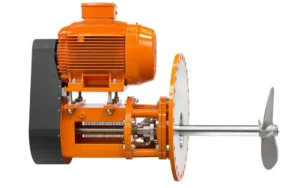 Since Jongia introduced its revamped heavy duty side entry mixer type RWM also known as the Sydmikser, it has been growing in popularity. Clients, in particular in the petrochemical industry, were quick to embrace the compactly built robust mixer. Jongia's
Read More »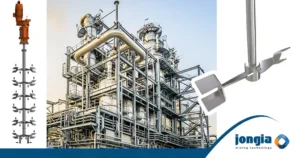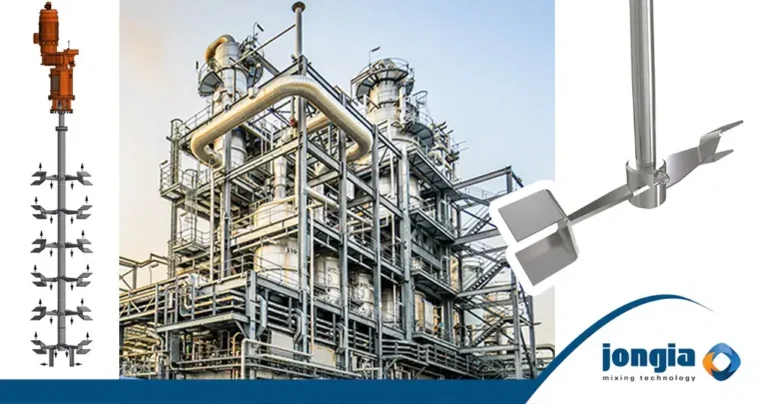 Mainly in the chemical industry, the Counterflow mixing element is applied in mixing processes of products such as paint, polymers, biodegradable plastics where starch is the basic component and medium viscous liquids. However, what kind of questions do the customers
Read More »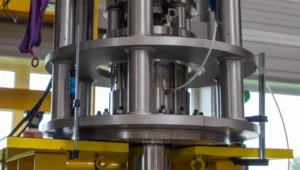 "The tank is 20,000 liters, so imagine what the size of the agitator is!" With these words, director Johan Postma introduces the impressive, six-ton ​​weighting agitator that is currently located in the Jongia test center. The top-entry agitator is ordered
Read More »