After a very pleasant summer holiday break, Jongia Mixing technology fully operational to design and produce the highest quality agitators for your business.
This summer, we have expanded our CNC machining capacity with a highly desired new CNC unit type Puma 5100LM.
This CNC unit will help us in expansion of our capacity and allow us to have more capabilities under one roof. Just to make sure our quality will be maintained at the highest level within our own premises in Leeuwarden-NL. Our colleague Darryl is very happy with this additional CNC unit!
Jongia will keep innovating and improving it's capabilities and capacity. To serve you in the design and production of Mixing Technology!
Challenge us to improve your process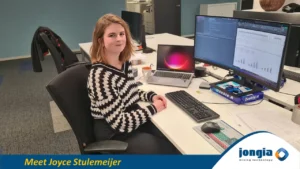 Joyce, a young and ambitious member of the Jongia Mixing Technology team, started her journey with the company at the age of 22. She initially joined as an intern in March and, after successfully completing her studies, she officially became
Read More »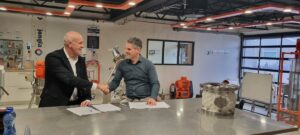 GMB Services from Opheusden-NL and Jongia Mixing Technology have formalized their partnership by signing a collaboration agreement. The signing ceremony took place at Jongia's office in Leeuwarden, where Johan Postma from Jongia NV and Frits van de Pol from GMB
Read More »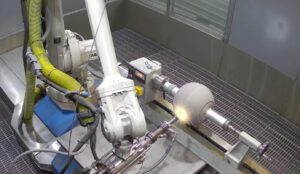 Jongia Mixing Technology's Redesigned Valves Jongia Mixing Technology, an industry leader in valve innovation, has taken a significant step forward in the world of Ball Segment Valves. These valves are typically produced using either Stainless Steel or a specific variant
Read More »