On Tuesday, July 5, the mayor of Leeuwarden, Sybrand Buma, the alderman of Economic Affairs Abel Reitsma and Bernard Mijnders of Ondernemend Leeuwarden were kindly received by Johan Postma, general manager of Jongia Mixing Technology, for a visit to our company.
There is a lot to tell about Mixing Technology!
Therefore it was also a challenge to emphasize all aspects Jongia is developing in the short time of the visit. The conclusion, we should have stayed longer, because it turned out to be very interesting to see what Jongia Mixing Technology designs, produces and sells all over the world.
Let's Mix Together!
Would you also like to know more about Mixing Technology? Then please take a look around our website or contact us at: info@jongia.com
Challenge us to improve your process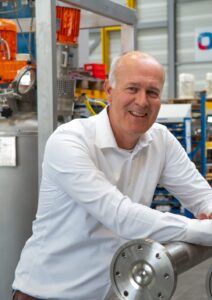 In terms of cyber security, Johan Postma, managing director at Jongia, had already taken quite a few measures, but were they the right ones? Now was he well protected against cybercrime? He decided to take the bull by the horns
Read More »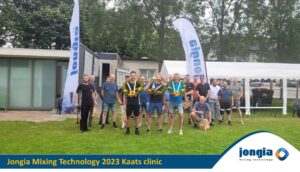 On Thursday, June 22, Jongia, through the staff association, organized a Kaats-clinic on the holy grass of It Sjûkelân in Franeker. Under the guidance of the experienced player Jan Tymen Eisma we were introduced to this beautiful sport. Both the
Read More »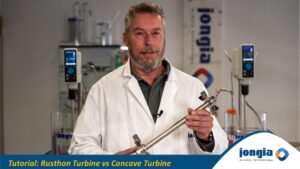 We are happy to announce on behalf of Jongia Mixing Technology that we have just launched a new tutorial on our website! This time, we take you into the world of mixing technology with an in-depth comparison between the "Rusthon
Read More »