Jongia Mixing Technology holds a good many professionals to its name. Every four weeks, we will introduce one of those professionals to you. This week, the honors go to Kees Jan Lodewijk, 36 years old. Kees Jan has been active within Jongia Mixing Technology as R&D Engineer for two years now and is involved with several innovation projects.
Passion for the job
Kees Jan studied in Civil Engineering and Applied Physics. In the latter, he graduated at the University of the Basque Country and got his first job at a technical consultancy in Spain. After two years as a technical consultant, Kees Jan missed the technical and research work and started as an R&D Engineer in the Industry 4.0 department of a large car parts manufacturer. Although he enjoyed his time there and he was passionate about the job, Kees Jan was longing for something different: "I wanted to return to the Netherlands to be close with my family and friends again. Due to my father's job, we moved around a lot when I was younger and I lived in many different places, like Hongkong and Mexico. But, having been born in Heerenveen, I always felt most at home in Friesland".
Once he returned to the Netherlands, Kees Jan went looking for a job and through connections ended up at Jongia Mixing Technology. He is involved with several different innovation projects here, such as a project that requires sensors and data analysis for gathering information about what exactly happens inside a tank during mixing processes. These results are used for optimizing those processes for the customer. "The thing I enjoy most about this role, is that I get to build up these innovation projects from scratch and get to test and execute everything myself. At my previous job, I was just one of 50,000 employees, worked in a team, and was responsible for just one part of the total process, while here, I'm one of 50 employees, but I mainly work on my own on all technical aspects of the project, such as writing my own software, analysing data and working out how, with this data, we can optimize mixing processes and/or mixing elements. The latter is done together with the mixing experts within Jongia Mixing Technology and with the customer."
Continuously pursuing personal development
Kees Jan is incredibly driven and always active. As such, his eye is always on the next step: "I greatly enjoy researching new things. Not understanding something motivates me, makes me want to find out how it works. This means I come along numerous online courses on subjects like machine-learning, which I'd love to follow. Jongia Mixing Technology grants me this opportunity and courses like these have brought us a lot of knowledge. My field of interest is continuously shifting and that is why it is important for me to keep challenging myself and to continually seek development".
The future is bright
Kees Jan sees a bright future in utilizing sensors and data analysis for mixing processes: "Jongia Mixing Technology already possesses so much knowledge and experience, and many existing customers are open to these types of innovations, as it grants them new insights as well. I can see us establishing a whole new branch for using these state-of-the-art sensors, as they allow us to gather heaps of knowledge that we can use for developing new agitators in the future or optimize existing agitator installations. This might help us generate an entire new business case which could be very beneficial. For now, I'm working on this on my own, but it would be great if more people would join me in this in the future".
Always something new in spare time as well
Kees Jan loves trying out new stuff in his spare time as well, like various sports or a course in computer programming. He doesn't enjoy sitting still, except for a good scientific book: "I love reading and prefer immersing myself in a non-fiction book, for example, physics, psychology, biology or sports sciences. In that regard, I'm definitely a 'nerd'", he jokes. To the question, what could we wake you up for at night, he answered: "Nothing, I'd rather stay in bed".
Interested in more information about Jongia Mixing Technology and getting acquainted with Kees Jan and/or his colleagues? Please contact us at +31 (0) 58 21 39 715 or info@jongia.com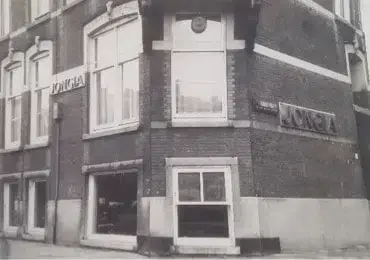 Our History
From the moment Jongia was founded in 1937 we have been evolving structurally over the years. Learn more about our company's history with the summary of most important moments highlighted in a timeline.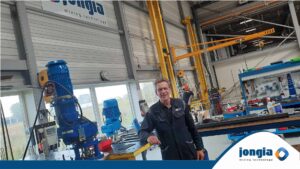 Behind the company name Jongia Mixing Technology is a large number of professionals. This week we introduce one of those professionals to you, which is Bart Bosma, 62 years of age. Bart has been working at Jongia Mixing Technology for
Read More »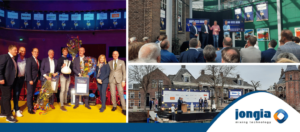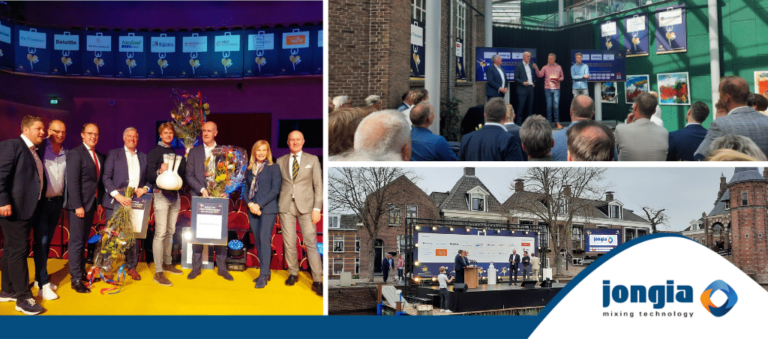 Last night, the jury of the Election Frisian Company of the Year announced that not Jongia Mixing Technology, but Wajer Yachts may call itself the Frisian company of the year 2022. It was an enormously exciting competition and a wonderful
Read More »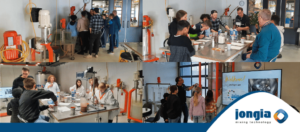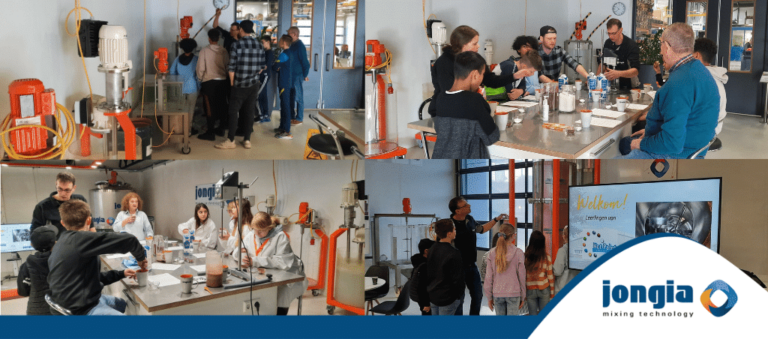 A 10! This concluded for a number of students their lightning fast internship at @Jongia Mixing Technology, in collaboration with @JINC. Pupils regularly visit the Jongia Technology Centre to learn about mixing and stirring and Jongia in particular. The goal:
Read More »
Challenge us to improve your process