Concave Turbine Mixing Element
The shape of the Concave turbine enabled fluids and gasses to be mixed together, dispersed without the mixing element becoming unstable. This is due to the fact that is has a radial flow and is self-balancing. The "Channels" of this mixing element ensure that the gas flow is equally dispersed in the vessel.
The flow is discharged radially outward to the vessel wall with half the flow directed upward, and half the flow directed downward.
Contact our specialized team for all your questions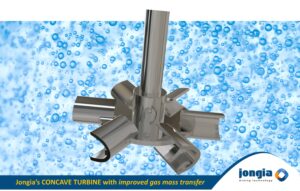 Concave turbines are often called "the next generation" turbines as they significantly perform better compared to conventional "Rushton" turbines. However, in most all engineering books and studies, the one and only turbine in which is referred to, is the Rushton
Read More »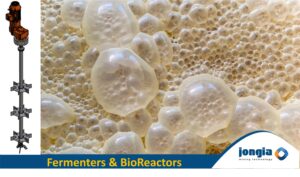 Bioreactors and Fermenters are culture systems to produce cells or organisms. They are used in various applications, including basic research and development, and the manufacturing of biopharmaceuticals, food and food additives, chemicals, and other products. A broad range of cell types and organisms can be cultivated in bioreactors and Fermenters, including cells (like mammalian cell lines, insect cells, and stem cells), microorganisms (like bacteria, yeasts, and fungi), as well as plant cells and algae. The words "Bioreactor" and "Fermenter" are basically the same thing.
Read More »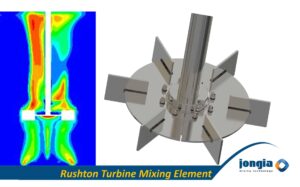 The Rushton disc turbine or Rushton turbine is a radial flow impeller used for many mixing applications and particularly for Gas Dispersion and Fermentation applications in process engineering and was invented by John Henry Rushton.[1] The design of the Rushton
Read More »