Jongia director Johan Postma and Peter Terpstra of Titan together with the mixers for an oil refinery in India. An employee puts the finishing touches to it in the foreground.
"If we join forces here, we are core metal"
RENÉ VAN BAAL (Leeuwarder Courant)
Jongia Mixing Technology will put eight inline mixers on transport to India next week. It is the business card of the Leeuwarden metal company for Asia.
Eight inline mixers and two spare ones are ready in Jongia's new hall to be transported to a large oil refinery in India. By ship or by plane, the customer still has to decide. Each has "the value of a house". And that is because of the processing of titanium parts that form the heart of the mixers.
The responsibility for the machining of the blocks of titanium, a very expensive metal that is mined in China, Russia and the United States, was taken on by Titan. This company specializes in high-tech equipment construction within the process industry.
Welding titanium parts in particular is specialist work that requires great precision. For example, the welding work was done by Titan employees in a purpose-built cleanroom at the Jongia premises.
Peter Terpstra from Titan: ,,No dust can interfere with the process, because that is immediately visible in the welds and affects the quality thereof. That is unacceptable in this sport. To prevent this, we even did the transport of the titanium within the building in sealed bins and unpacked it in the cleanroom. "
Director Johan Postma states that with the order of eight agitators for a large oil company, Jongia is delivering "a cracker of a reference" in Asia and elsewhere in the world. ,,The customer is impressed and very satisfied with our performance. We don't make the biggest margin on it, but I see it as an investment in the future. If you are admitted by these types of companies that are transforming into high European standards, then you can do something."
The collaboration with Titan also gives a taste for more. Postma: ,,Friesland has many metal companies, but they are often focused on themselves. A pity, because if you want to go to the other side of the world as a small company, you need each other. We should team up more with partners, trust each other and dare to take risks together. Then you can deliver the entire package to customers, which makes them happy."
Postma sees a clear picture: the province of Friesland, which is known throughout the world as a metal region, which also gives export a boost. Jongia itself, which has a turnover of 12 million euros per year with fifty employees, exports 75 percent of its agitators.
Far abroad is also the market for Titan. Sister company Titan Salt, which focuses on the salt industry, is even 100 percent dependent on foreign orders. Terpstra: "If we join forces here, we just might become the core area for the metal industry."
Contact our specialized team for all your questions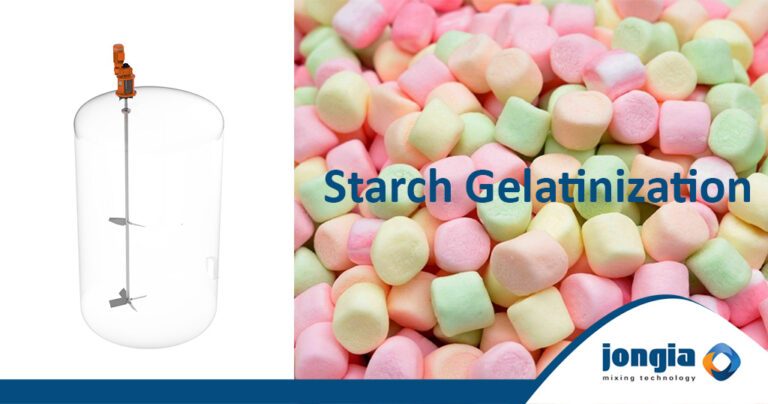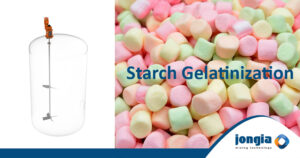 Jongia Mixing Technology is active within various fields with a great number of process solutions. One of these fields is starch gelatinization. This process, extensively applied in the food industry,
Read More »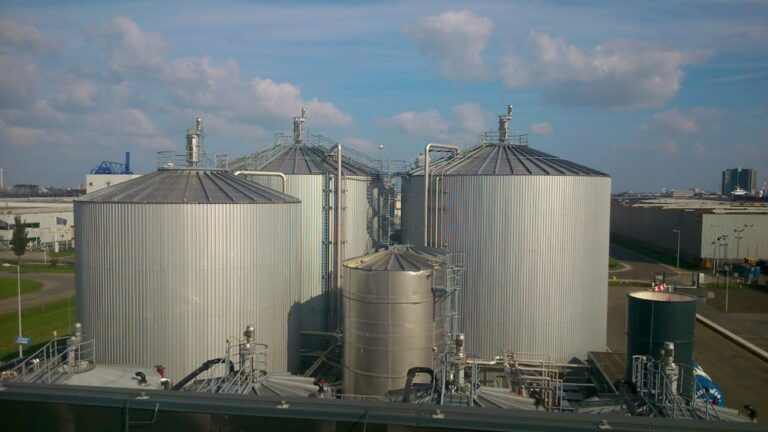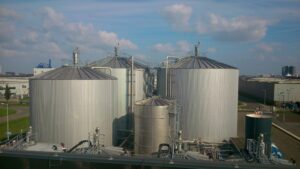 Aben Green Energy awarded Jongia Mixing Technology the contract to produce 13 of its unique top-entry mixing devices supply. The agitators are destined for a biomass project. This is the second project
Read More »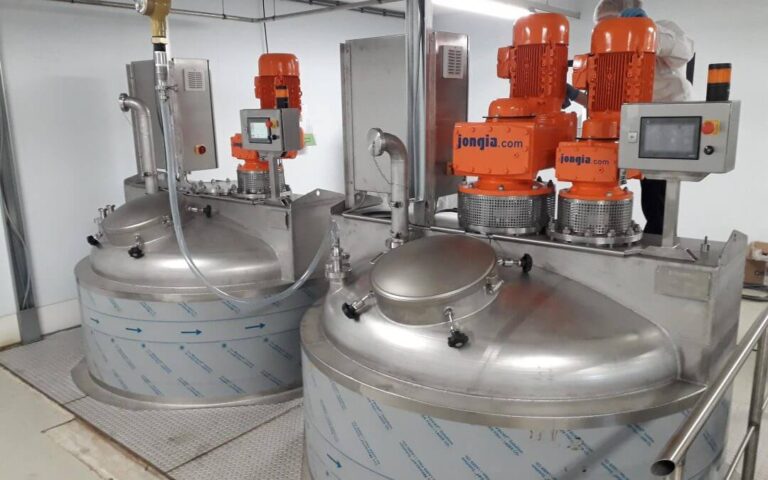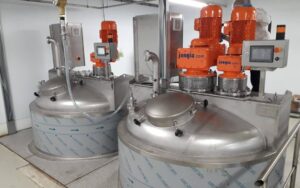 Mades is a leading manufacturer of personal care products such as shampoos and lotions. The products are sold all over the world. The company has been growing rapidly for some
Read More »