Article Bioenergy Inside magazine: 'The Dutch Agitators'.
Brothers Jan and Toine Aben from Wanroij (North Brabant) run a family business called Aben BV. The company is active in dairy farming, pig farming and recycling with a biogas plant. These activities are spread over four different locations.
In 2014, Aben Recycling contacted Jongia Mixing Technology. Aben was looking for a stirring technology supplier who could provide stirrers for square tanks with an optimal digester process. Aben intended to build a rectangular concrete basin of 40x80m with a volume of 32,000m3, divided into eight segments of 20x20x11m. The chosen design would save Aben construction space and make the tank compartments very compact.
However, a problem arose with the design of the square tanks. The stored manure had to be mixed in such a way that sedimentation would not accumulate in the corners of each square tank. Aben also wanted a powerful agitator mounted outside on the digester. Also, the agitator had to be removable without having to empty or enter the digester. Jongia accepted the challenge. In the fourth quarter of 2015, the agitators were installed and delivered working.
Contact our specialized team for all your questions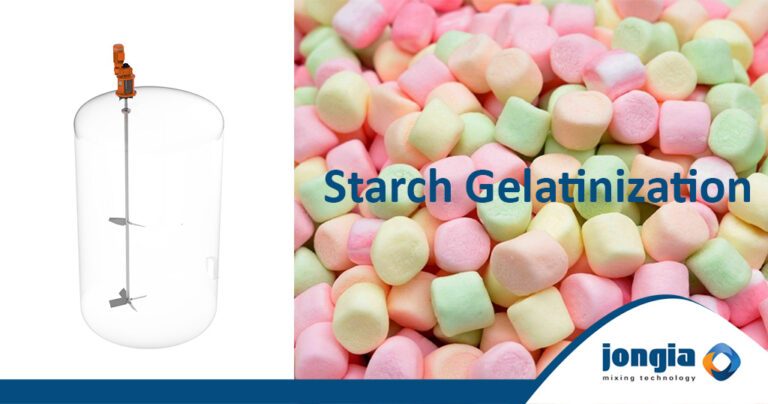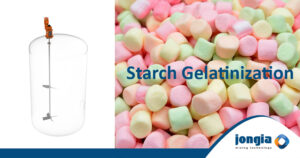 Jongia Mixing Technology is active within various fields with a great number of process solutions. One of these fields is starch gelatinization. This process, extensively applied in the food industry,
Read More »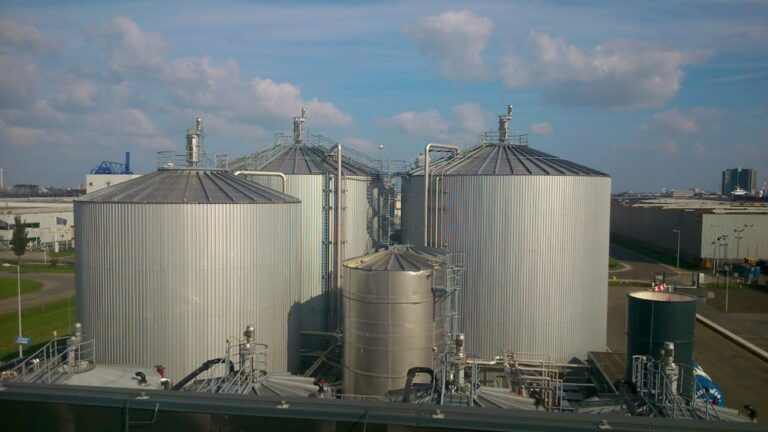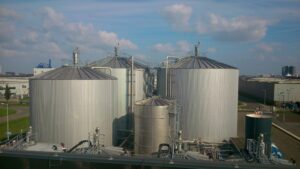 Aben Green Energy awarded Jongia Mixing Technology the contract to produce 13 of its unique top-entry mixing devices supply. The agitators are destined for a biomass project. This is the second project
Read More »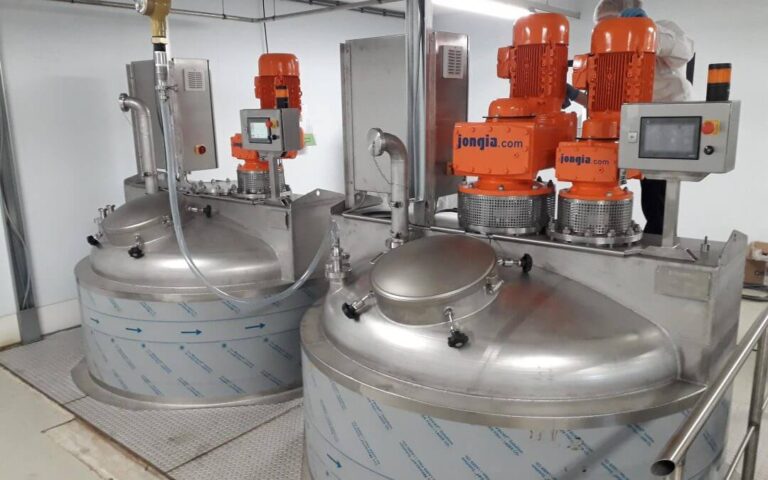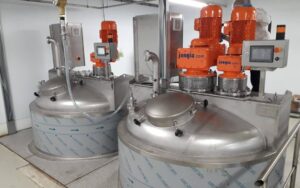 Mades is a leading manufacturer of personal care products such as shampoos and lotions. The products are sold all over the world. The company has been growing rapidly for some
Read More »