The international partnership Biogas Leeuwarden BV, Adverio Engineering BV and Oosterhof Holman are designing and building an innovative digester at the location of Dairy Campus. The total project value is Euro 6M and has been funded by the FSFE and the National Green Fund.
Adverio Engineering BV designed the project and Oosterhof Holman was granted the order to build the facility. In turn Jongia Mixing Technology was asked to design and supply their innovative agitators for the biogas project. Jongia is the Dutch market leader in the field of agitators. Fundamental R&D in our own lab/test facilities, our own agitator design program and in-house production in Leeuwarden ensure that Jongia is able to provide their customers the optimal process result with the lowest energy consumption and total costs of ownership (TCO).
During the engineering phase of the project Jongia had several meetings with the process engineers of Adverio to discuss about the process and required process results. Jongia used their own agitator design program and made a CFD modeling to underpin the calculated agitator design process results. These results and Jongia's references in complex digester projects convinced Adverio and Oosterhof Holman that Jongia was able to offer the best solution and is the right partner for their project.
Dairy Campus
The ambitious Dairy Campus project of Wageningen University and Research Centre (WUR) in Leeuwarden started in 2007 to do leading research to dairy products and production. It includes plans to have 520 milk cows by the end of 2015 and manure treatment is an increasingly important part of this process. The Biogas Leeuwarden project consists of construction of a new plug flow digester and reconstruction the existing digester to make it suitable for a new technology developed by a consortium of parties in Friesland and America.
Breakthrough 'Hogen' technology
Manure fermentation has declined in recent years because co-digestion materials such as corn have become too expensive. The "Hogen" technology makes it possible to be less dependent on expensive co-fermentation material and instead use waste such as roadside grass and wood cuttings which makes manure fermentation economically feasible again. Until now, it was impossible to use (hard) cellulose and lignin (the main components in manure, grass and wood) in the fermentation process.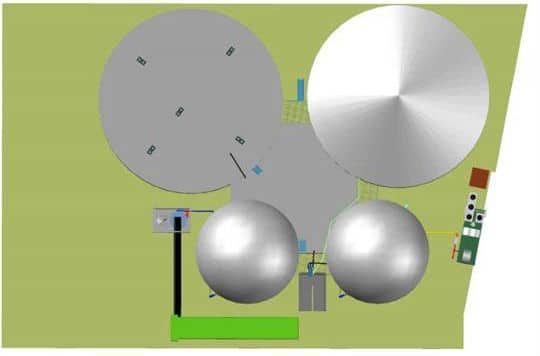 The planned process with the 'Hogen' technology is similar to how a cow digests grass.
Crushing (chewing) of the food to short fibers with the 'biogrinder'.
Hydrolysis (stomach) to break open the cellulose membranes
The plug-flow reactor (the bowels) consists of separate zones with specific bacteria that effectively turn biomass into biogas.
After separation of the residual material, the liquid returns into the process and the dry substances (odorless) can be used as biofertilizer.
Piet van der Hoop, Initiator of Biogas Leeuwarden: "We brought together a strong consortium to realize this project. I am very pleased that we can now really get to work."
Michel Hendriks, fund management FSFE: "In recent years, many digesters had financial troubles. A technology that extracts more biogas from biomass such as manure and roadside grass could mean a major boost to this sector. The Dairy Campus has grown into a clear role model, both nationally and internationally. This is also an excellent location to realize the project Biogas Leeuwarden."
About Biogas Leeuwarden BV
Biogas Leeuwarden BV is a consortium established for the realization of the new digester and directed by Clark Technology LLT, Evergreen LLT and supported by Adverio Engineering BV. For more information please contact Wim Vrieling (wvrieling@adverio.eu), Director biogas Leeuwarden BV.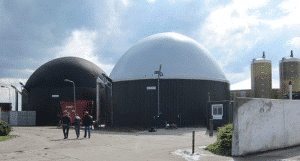 Contact our specialized team for all your questions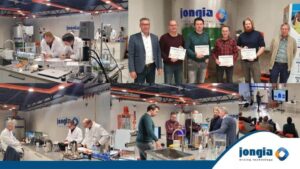 Last week, Biorefinery Solutions (BRS) visited Jongia in Leeuwarden for a full day of training "Mixing & Stirring". The training was based on the process which Biorefinery Solutions applies on daily basis and was therefor matching their demand on process
Read More »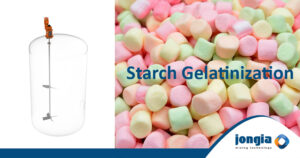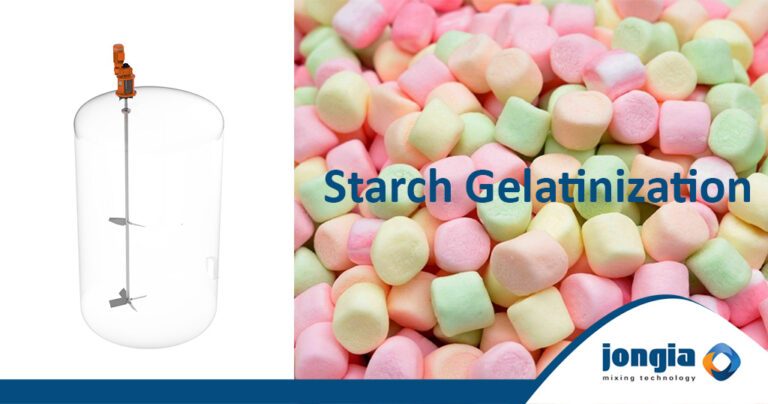 Jongia Mixing Technology is active within various fields with a great number of process solutions. One of these fields is starch gelatinization. This process, extensively applied in the food industry, is used for producing a versatile thickened gel that can
Read More »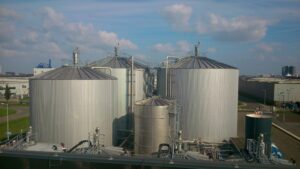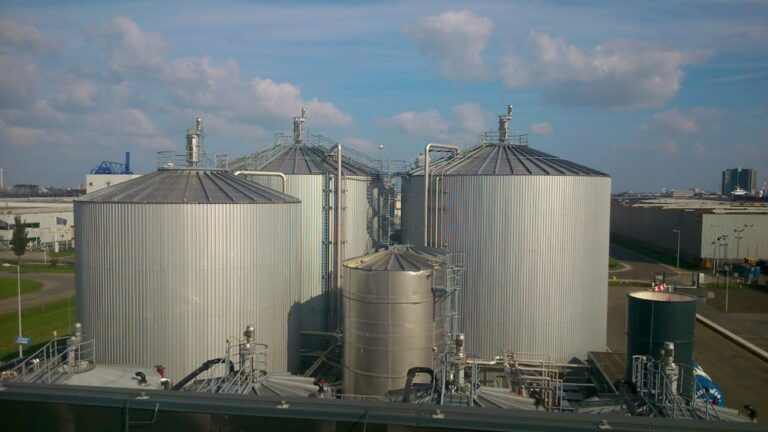 Aben Green Energy awarded Jongia Mixing Technology the contract to produce 13 of its unique top-entry mixing devices supply. The agitators are destined for a biomass project. This is the second project for which Aben has contracted Jongia. Previously, special agitators were
Read More »