Arms and legs, a ribbon, a combination of an anchor and an axial flow turbine… What is not said about the UZ mixing element? Obviously, if the UZ mixing element has a very recognizable shape, then it must also be a very special mixing element.
And so it is!
The UZ mixing element contains the following properties:
It can Thrust, Scoop and Pump.
This is ideal for medium viscous liquids
It has a constant power input regardless of the liquid level
It is characterized by a large ratio between mixing element diameter and tank diameter
It is usually positioned decentralized and does not require baffles
Because of the low required rotations, it is also used on fragile products
The tip speed is low, the shear is low, because of the shape and therefore there is also a relatively low power consumption as a result
The arms and legs cover almost the entire cylinder that the agitator occupies
Ideal for use during tank emptying and filling, this agitator can just keep running on the liquid level
It is a good alternative for the "Gate" agitator element
Despite the fairly large surface of the agitator elements, it is easy to clean due to its shape, as there are virtually no blind spots in Jongia Mixing Technology's design
It is often used in the dairy industry, such as for yogurt or pro-biotic drinks
The entire agitator can be inserted through the agitator flange and manhole to be built up later in the tank.
This also makes this agitator perfectly suitable for installation on site, without interruption for the tank builder.
Of course, the mixing elements are made fully sanitary by Jongia, as the so-called pin construction is applied here. See the example shown below.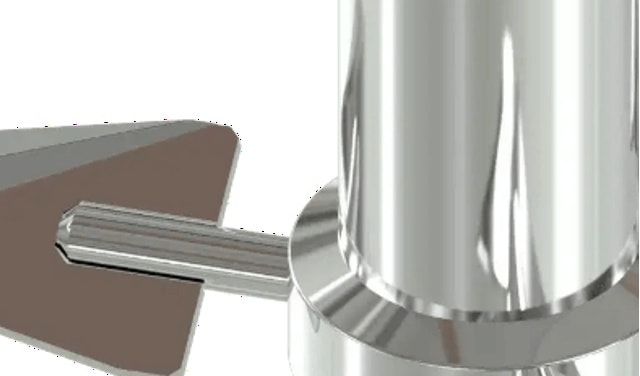 With the UZ mixing element, Jongia has a perfect product in its product portfolio for your delicate products, such as yogurt, cottage cheese, pro-biotics, enzymes, lecitines, fruit juice concentrates, Skyr and yogurt cultures.
Because the complete layout of the different UZ mixing elements must be a reliable and high quality construction that is easy to clean and must be able to provide years of performance, Jongia applies to these agitators the most reliable agitator drive units that guarantee years of performance and uptime. The shaft is always solid material and polished, just as the UZ elements are also highly polished for perfect cleanability and hygienic design.
Want to know more about Jongia 's UZ mixing element or other mixing elements from Jongia Mixing Technology?
Feel free to visit the website to read more about our Mixing Elements. Or feel free to contact us at Info@jongia.com
We are happy to talk to you about the most challenging mixing solutions!
Contact our specialized team for all your questions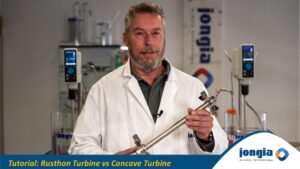 We are happy to announce on behalf of Jongia Mixing Technology that we have just launched a new tutorial on our website! This time, we take you into the world of mixing technology with an in-depth comparison between the "Rusthon
Read More »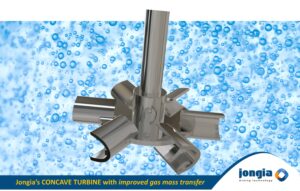 Concave turbines are often called "the next generation" turbines as they significantly perform better compared to conventional "Rushton" turbines. However, in most all engineering books and studies, the one and only turbine in which is referred to, is the Rushton
Read More »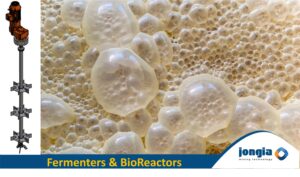 Bioreactors and Fermenters are culture systems to produce cells or organisms. They are used in various applications, including basic research and development, and the manufacturing of biopharmaceuticals, food and food additives, chemicals, and other products. A broad range of cell types and organisms can be cultivated in bioreactors and Fermenters, including cells (like mammalian cell lines, insect cells, and stem cells), microorganisms (like bacteria, yeasts, and fungi), as well as plant cells and algae. The words "Bioreactor" and "Fermenter" are basically the same thing.
Read More »