Mixing Process Technology
The mixing process has different applications in many process industries. In the food industry, mixing in all variations using mixing technologies remains a routine and critical unit operation. Mixing solvent sweeteners into water-based beverages, mixing carbon dioxide into carbonated drinks, mixing solid ingredients into sauces and soups, and mixing solid ingredients into seasoning bases are all representative examples.
When we refer to "mixing technology" in industrial mixing, we're talking about the various steps and process equipment involved in stirring solvents to create turbulence, which ultimately results in agitating these solvents into a solution by efficient mixing. Liquid mixing requires only light to medium agitation to mix, whereas solid mixing, powders, or more viscous fluids require continuous mixing to achieve a homogeneous mixture.
Every application will necessitate a unique combination of agitation level, suspension, shear, dispersion, pumping capacity, and a variety of other variables. It all varies depending on how you want your final product to look.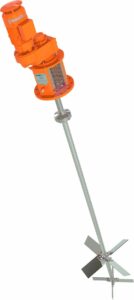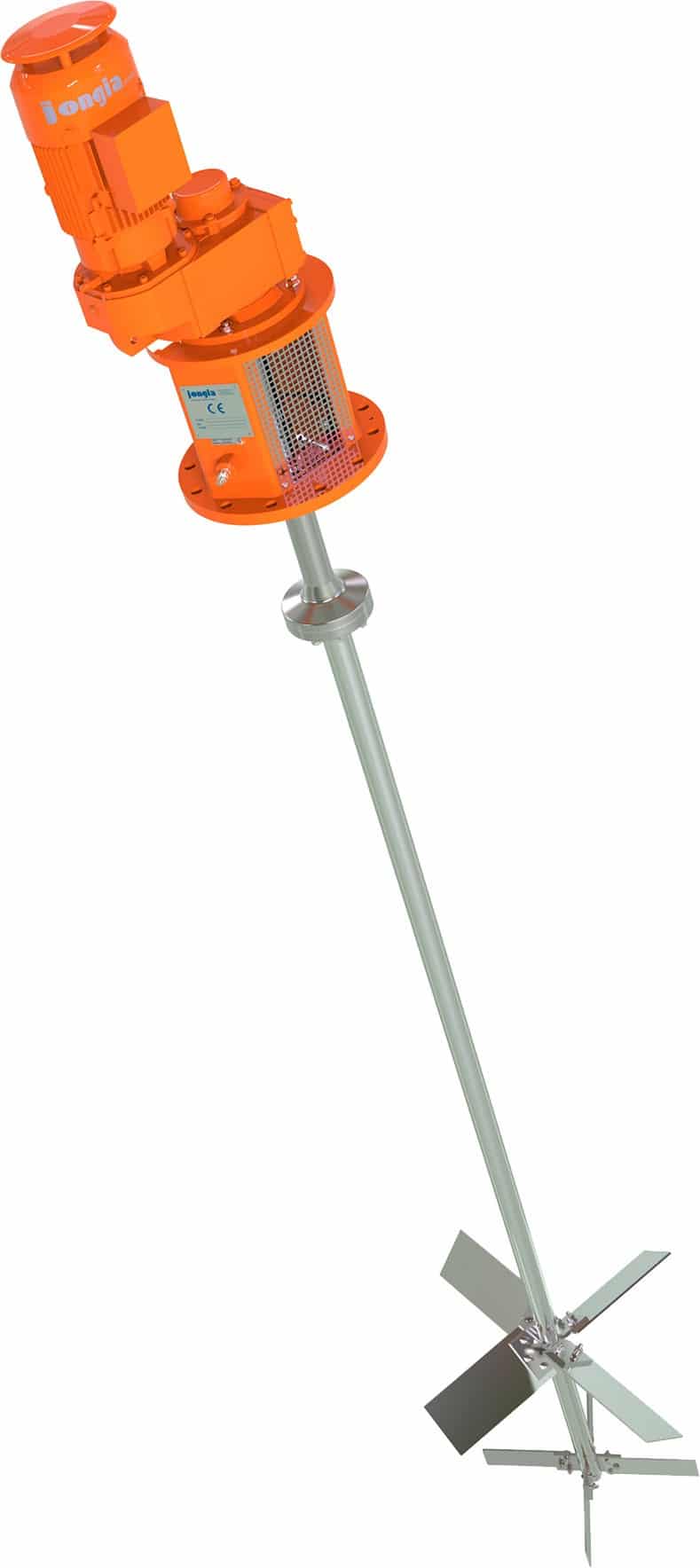 6 Common Industrial Mixing Processes
Soluble Solid-Liquid Dissolution
This procedure is used frequently in your kitchen at home. 
Because miscible liquid mixing is straightforward, mixing these two types of substances requires less aggressive agitation. The solid's solubility determines the amount of mixing process required for solid-liquid dissolution in the liquid.
Due to the different material states, soluble solid-liquid mixing commonly takes longer than the blending process for mixing two soluble liquids. Flow-driven mixing is probably the best method if you need to dissolve solid particles into a liquid.
Mixing Miscible Liquids
Simply put, miscibility occurs when two liquids thoroughly mix into each other. Not only do the two solvents mix, but the mixtures are often relatively stable in comparison to other combinations.
Since the two liquids are molecularly compatible, blending miscible liquids often does not require high shear or other aggressive mixing technology. The flow of the liquids within the mixer is frequently sufficient to mix the liquids adequately.
Injectables, ophthalmic products, and many other goods are examples of mixing miscible liquids together. Depending on the components and the mixing process, industrial mixers for this technique should use light to moderate agitation.
Chemical Reaction Facilitation
Small batch chemical reactions can be much simpler to achieve than large batch chemical reactions. Specific mixing techniques are sufficient for small batches and can produce poor results when the mixing process is scaled up.
Dynamic mixing refers to industrial batch mixing like this. This ensures that the mixture undergoes a sufficient chemical reaction.
Flow is still the critical cause of reactions in many cases, but to ensure that proper blending and reactions occur throughout the batch, use at least moderate agitation.
A chemical reaction may occur if the formulation is heated or pressurised. Depending on the needs of the end product, any of these other mixing processes can be achieved through a catalytic chemical process.
Immiscible Liquid Mixing Process
Emulsification is a typical mixing process with various industrial applications because it allows the mixing of previously immiscible liquids.
This has a wide range of applications in the food industry.
Despite the use of emulsifiers in this process, continuous mixing techniques, such as the use of a high-shear impeller rotation, are still required in many cases.
Dispersing Solids Into Liquids
What is dispersion? Dispersion occurs when there is high shear near the mixer's axial flow impellers.
When your product necessitates solids dispersion in liquids, numerous mixing factors must be considered. Do you intend to use batch mixing or continuous mixing processes?
The solid settles or agglomerates when the impeller rotation speed slows down in many solid-liquid dispersion applications. It is critical to know ahead of time whether the particular elements of your product will re-disperse when mixing is resumed.
Solid particles may settle to the bottom of the mixer if the axial flow impeller speed is too slow, but this is sometimes a beneficial feature of mixing processes.
It all depends on how you want the finished product to appear.
Insoluble Solid Suspension Into Liquids
Products including paint are made from a suspension of insoluble materials such as solid particles. Since dyes are frequently insoluble with other paint components, such as solvents like water, a solid suspension may necessitate a combination of flow- and shear-driven mixing technology.
Even with proper mixing techniques, suspended solid microbes and other materials are more likely to settle. The stability of the solid suspension is determined by the materials used and how well they are mixed.
This process frequently results in products that require effective mixing equipment. Again, the specific mixing parameters will be determined by the mixing behaviour. Still, the solid suspension of insoluble solid particles and fine particles will most likely require moderate to aggressive radial flow impellers with shear.
In most cases, these mixing processes require appropriate blending technology, different materials, and industrial mixing.
Read about our CFD Analysis
Jongia As a Partner for Your Mixing Processes Technology
Jongia Mixing Technology has more than 80 years of experience and thus a vast knowledge of the various process and chemical process industries and market-specific trends, requirements, and needs. Jongia ensures maximum process results through continuous innovation.
Jongia has established itself as a leading supplier of innovative stirring and mixing equipment over the years. Their high-quality mixers and agitators are exported worldwide. Locally, global reach is supported by a wholly owned subsidiary in Germany, China, and the US and a worldwide network of associated companies.
Mixing Equipment
Jongia offers a wide range of blending and mixing equipment and systems. They ensure the best solution for the given process by selecting from their extensive range of such mixers and agitators. Jongia provides top, side, and bottom entry, as well as unique designs such as magnetic mixers, dynamic and static mixers, and powder dissolving installations.
When it comes to optimizing process technology, having the right equipment with enough force makes all the difference, and Jongia can help you achieve this proper blending for your products.
Contact our specialized team for all your questions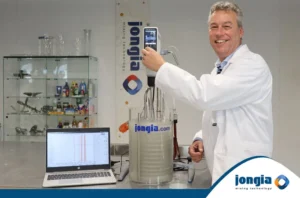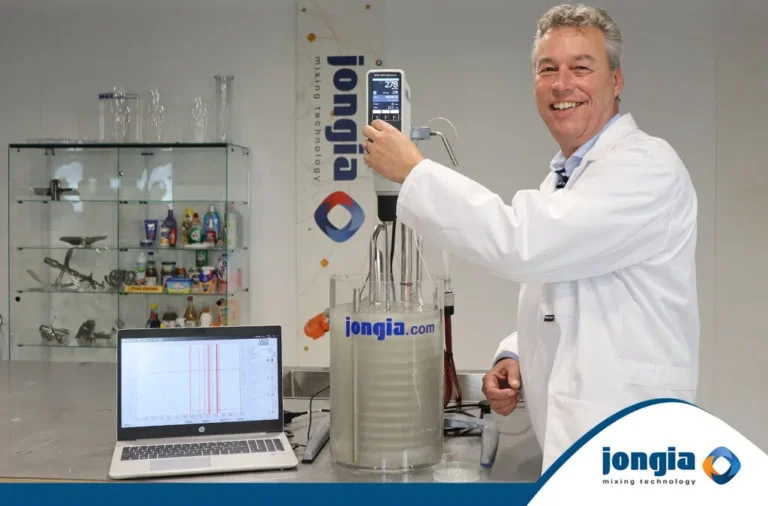 Jongia Mixing Technology has initiated countless mixing processes all over the world with the help of her agitators. In a number of these mixing processes, crystallization is of great importance to obtain the desired final product. In this tutorial, Area
Read More »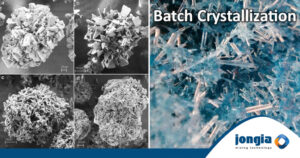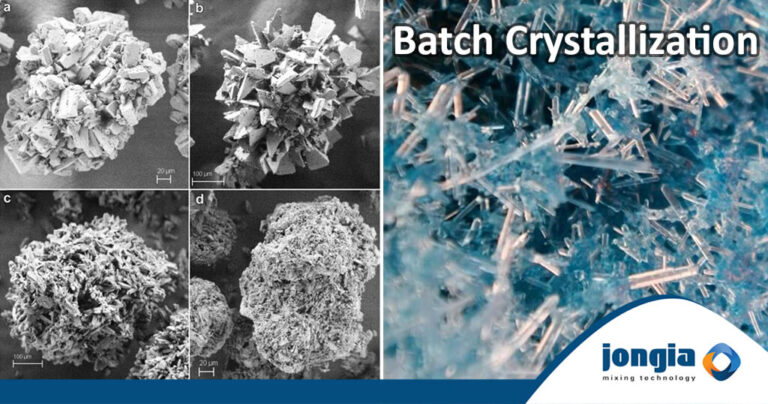 Jongia Mixing Technology has initiated numerous mixing processes all over the world using her agitators. In some of these mixing processes, crystallization was a key factor in acquiring the desired final product. The process of crystallization is well-known in the
Read More »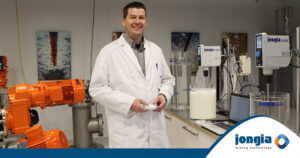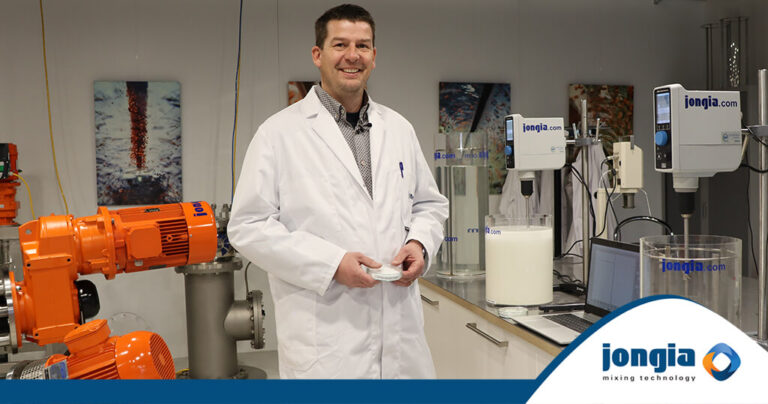 Jongia Mixing Technology has initiated many mixing processes worldwide with its agitators. This includes mixing processes in which native starch is one of the products to be mixed. Native starch is widely used in the food and paper industries. We
Read More »