Aben Green Energy awarded Jongia Mixing Technology the contract to produce 13 of its unique top-entry mixing devices supply. The agitators are destined for a biomass project. This is the second project for which Aben has contracted Jongia. Previously, special agitators were ordered for a unique (and now successfully operating) concept. At that time, it concerned 8 square concrete segments of 20 x 20 x 11 m in a rectangular, concrete tank of 80 x 40 x 11 m (L x W x H ). The whole project was completed in the Dutch province of Brabant. Jongia is proud that Aben Green Energy has once again chosen to collaborate.
The biomass project for Aben Green Energy
Aben Green Energy builds second biomass project in the Dutch province of Zeeland. The project consists of 4 mix tanks of 2,500 m3 and 9 tanks of 9,000 m3. The company uses the tanks to convert all kinds of approved biomass into biogas. The special biogas upgrading system ensures that the biomass is converted to natural gas quality, which is eventually injected into the Dutch national gas grid.
Want to know more?
Take contact Please contact us, we will be pleased to tell you all about this challenge. Are you facing a challenge in which you could use our expertise in mixing technology? Then we would also like to help you. So please let us know what we can do for you.
Contact our specialized team for all your questions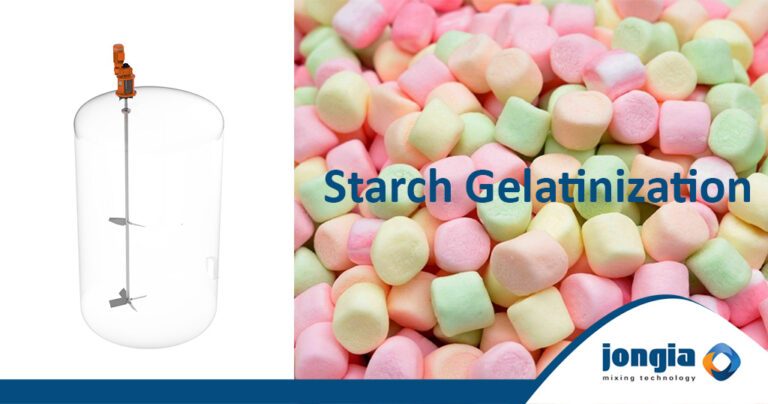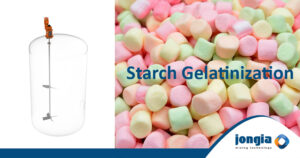 Jongia Mixing Technology is active within various fields with a great number of process solutions. One of these fields is starch gelatinization. This process, extensively applied in the food industry,
Read More »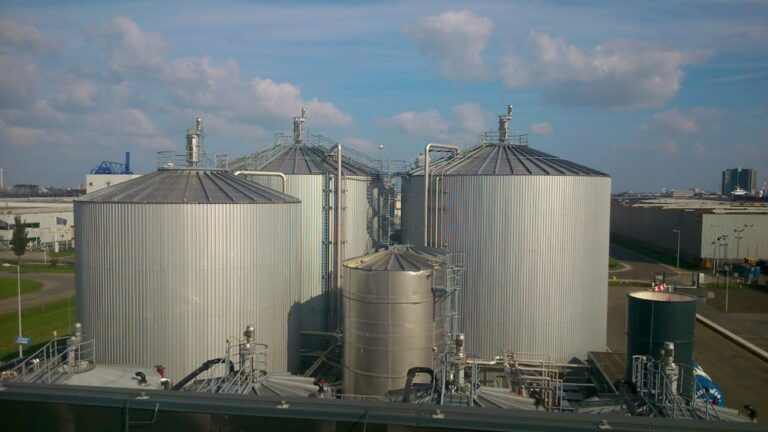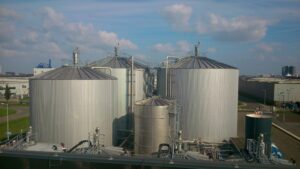 Aben Green Energy awarded Jongia Mixing Technology the contract to produce 13 of its unique top-entry mixing devices supply. The agitators are destined for a biomass project. This is the second project
Read More »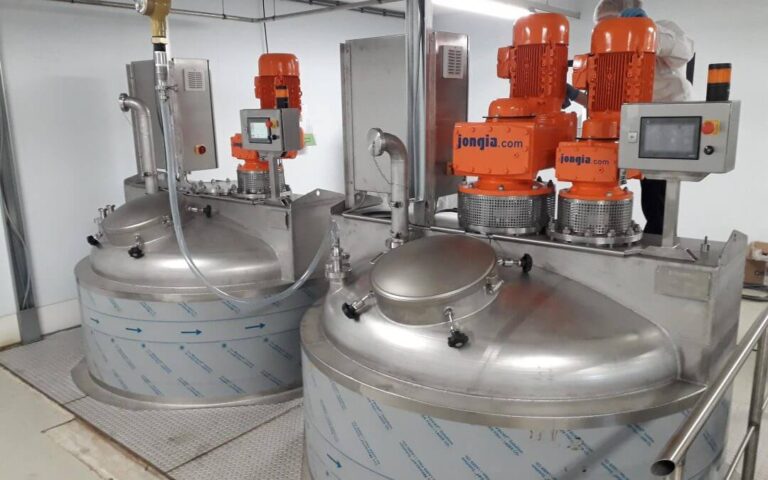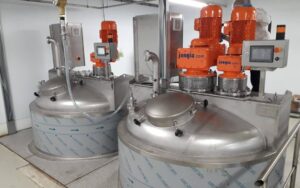 Mades is a leading manufacturer of personal care products such as shampoos and lotions. The products are sold all over the world. The company has been growing rapidly for some
Read More »