Around the world, Jongia Mixing Technology has initiated numerous mixing processes using its agitators to produce modifications from raw starch and convert them into usable products. An example of a product where raw starch is one of the constituents is glucose syrup. To obtain a smooth and stable product, as a base for food applications such as soft drinks, sauces, pastries and emulsions, gelatinization of the starch is required.
In this tutorial, Commercial Director Tom Pruymboom shows you the process of starch gelatinization using a labscale test unit. In it, raw starch is dissolved in 10 liters of water and the mixture is then heated using a heating coil. When it has become a gel, enzymes are added to convert the mixture to glucose. The mixing is done by a mixer shaft equipped with a 2-blade residual stirrer, a 4-blade Axial Flow turbine and a Hydroprop mixing element for a top-over-bottom stirring process with axial flow.
Contact our specialized team for all your questions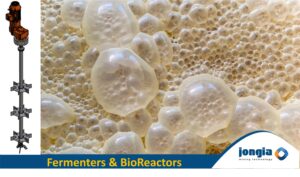 Bioreactors and Fermenters are culture systems to produce cells or organisms. They are used in various applications, including basic research and development, and the manufacturing of biopharmaceuticals, food and food additives, chemicals, and other products. A broad range of cell types and organisms can be cultivated in bioreactors and Fermenters, including cells (like mammalian cell lines, insect cells, and stem cells), microorganisms (like bacteria, yeasts, and fungi), as well as plant cells and algae. The words "Bioreactor" and "Fermenter" are basically the same thing.
Read More »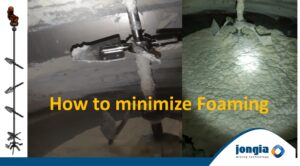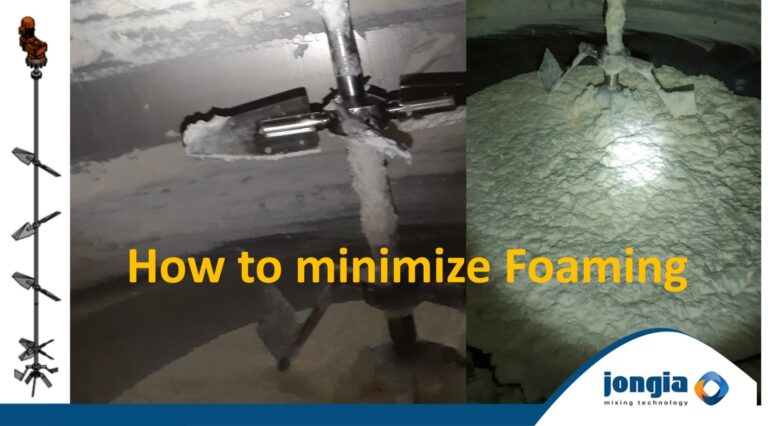 Through years of experience, Jongia Mixing Technology knows the correct application to many mixing processes. So too with mixing processes where the elimination of foaming – which can occur through the behaviour of the recipe – is of great importance.
Read More »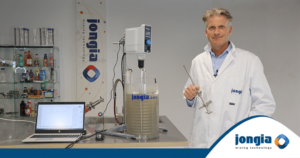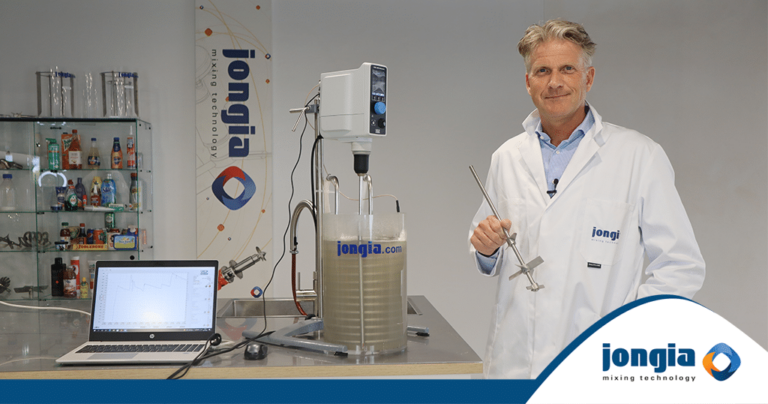 Around the world, Jongia Mixing Technology has initiated numerous mixing processes using its agitators to produce modifications from raw starch and convert them into usable products. An example of a product where raw starch is one of the constituents is
Read More »