Jongia Mixing Technology holds a good many professionals to its name. Every four weeks, we will introduce one of those professionals to you. This week, the honors go to 52-year-old Frisian, Eddy de Roos. Our youngest longest-serving employee, Eddy has been active within Jongia Mixing Technology for nearly 35 years, and still heads for work with enthusiasm every day.
Employee who grows along with the company
After receiving his technical degree as a construction fitter, Eddy started his career at Jongia Mixing Technology in 1987 as a seventeen-year-old: "A client of my father worked at a local newspaper and helped me write application letters, which I sent to a whole bunch of companies. Right after my job interview, Jongia hired me in the role of warehouse worker. I have worked with the sawing and drilling machines, managed the paint shop, done assembly work both indoors and outdoors, and finally became welder".
Eddy has been foreman welder for about seven years at the time; in this role he oversees work activities and monitors WPS quality standards, while still doing welding jobs whenever he can. At Jongia Mixing Technology, we, in co-operation with other parties, draw up welding qualifications. These are assessed by a third party, and when welders pass these tests, the welds are approved and production can continue. Once every so often, a visual check is performed as well. "I have gone through nearly all these facets, except for the one for CNC-operator. Eddy has witnessed up-close all developments Jongia Mixing Technology has undergone throughout the years and is still going through now. "A lot has changed and we're still growing. I love that! Back in the day, we used to produce washing machine units units and cheese machines. I'm glad I have experienced that phase as well".
Development on many fronts
Development is highly valued at Jongia Mixing Technology. It gets addressed during every assessment interview. "I keep up my personal development due to my curious nature. I don't shy away from asking my colleagues questions. I don't necessarily need to get back to school, but when we get new computer systems, for example, I love getting the knack of them. Since we measure everything that happens, we collect a lot of data. We can learn from this, which helps us innovate our processes.
You need to keep with the times! I also learn through my diverse workload at Jongia. Through working together, we learn a lot from each other". Development within the company itself is visible as well through the products Jongia Mixing Technology offers: "It used to be different, but a lot of improvements have come about over the years. The materials we supply have always been of high quality, but our finishing touches have improved and become nicer too", says Eddy.
Importance of positive work environment
Eddy is satisfied with the work environment at Jongia Mixing Technology: "Everybody gets along here, which keeps communication fast and smooth. Of course, people are different, thankfully. Yet everybody is still eager to lend a hand when needed, regardless of whichever department you work for. I enjoy going into work, I'm routinely the first one to arrive and I'll open the gates for everyone". Eddy is eagerly looking forward to the upcoming team outing: "Finally we can go out there again, have a great time together and get some laughs, that's important too!"
Spare time
In his spare time, Eddy loves riding his Harley Davidson. "My wife will be joining me in riding soon! She's currently working on her motorcycle license, and I can't wait for us to get out there together on our motorcycles". Eddy has a 21-year-old daughter, a bonus son aged 30, a granddaughter, and a French Bulldog. In his own words: "What more could a person want?" To our question what we could wake him up for, his answer is pretty clear: "You don't really need to wake me for anything, but if you really have to, I'd like it to be for a meatball with satay sauce!"
Interested in more information about Jongia Mixing Technology and getting acquainted with Eddy and/or his colleagues? Please contact us at +31 (0) 58 21 39 715 or info@jongia.com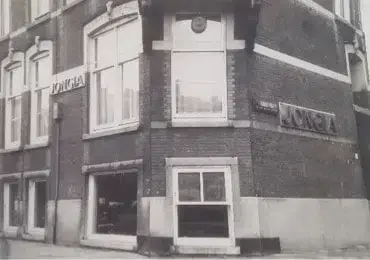 Our History
From the moment Jongia was founded in 1937 we have been evolving structurally over the years. Learn more about our company's history with the summary of most important moments highlighted in a timeline.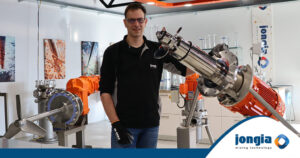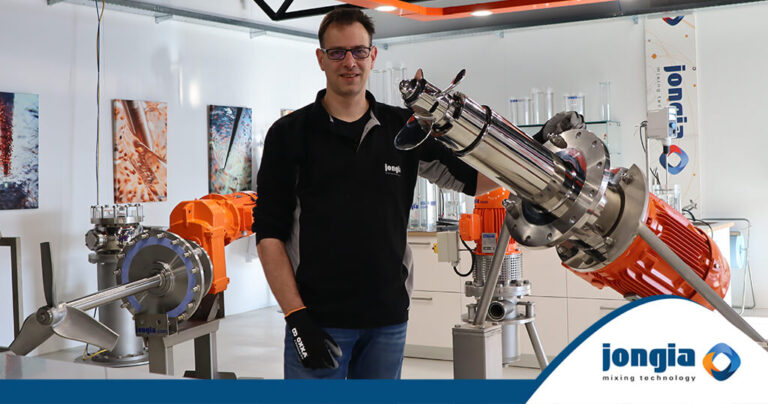 To keep dairy or starch products homogeneous, the Jongia Mixing Technology Magitator, a magnet-driven agitator, is the right choice. In addition, this agitator maintains vegetable oil or juices at the right temperature. In this tutorial we show you how the
Read More »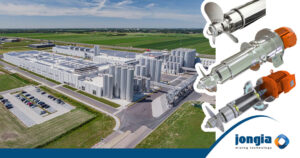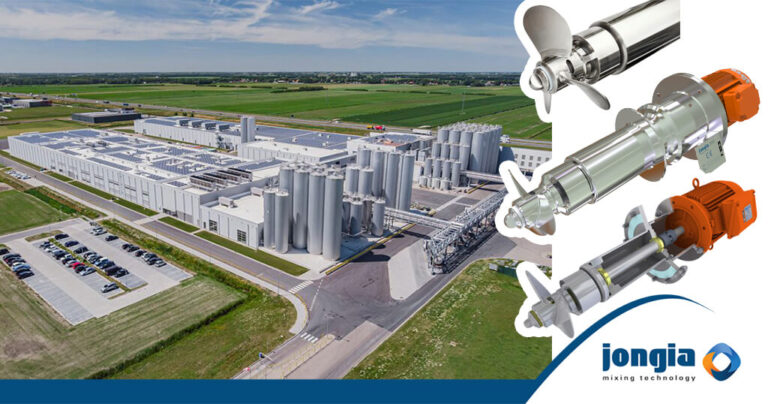 Side-entry agitators and mixers in the product range of Jongia Mixing Technology are the best fit for applications such as keeping dairy or starch products homogenous or keeping vegetable oil or juice storage on the right temperature. For these applications
Read More »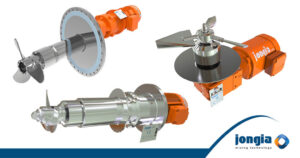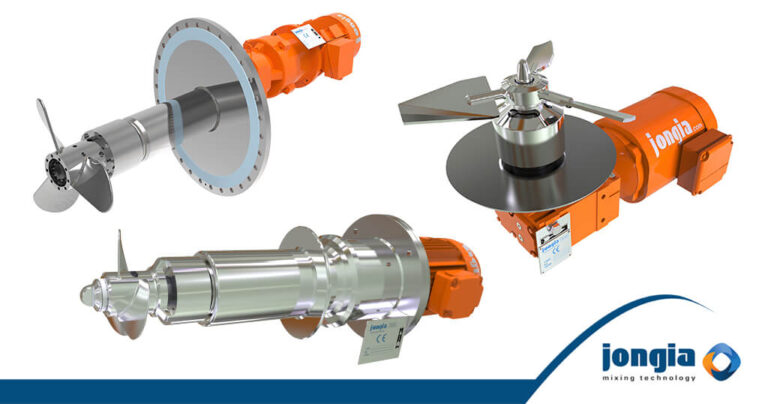 To keep dairy or starch products homogeneous, the Jongia Mixing Technology Magitator, a magnet-driven agitator, is the right choice. In addition, this agitator maintains vegetable oil or juices at the right temperature. USP's of the Magitator Opting for the Magitator
Read More »
Challenge us to improve your process