To introduce you to the professionals at Jongia Mixing Technology, we present one of our employees once every four weeks. This week we want to introduce you to 63 year old Erik Brouwer. Erik is a senior Process Engineer.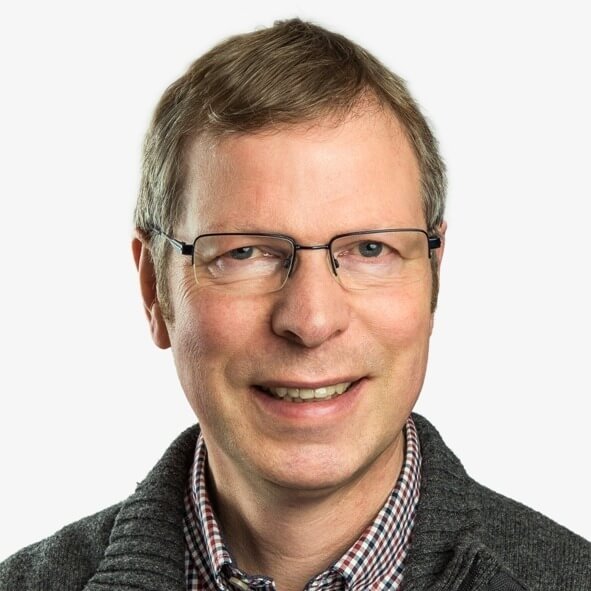 Diversity creates development
Erik ended up at Jongia Mixing Technology because of his teacher at his university. He found it very important for the university to pass on the knowledge it had gained to SME's. His PhD research was, among others, supported by Jongia Mixing Technology. As a result, Erik was informed about a vacancy for a Process Technologist at Jongia Mixing Technology.
Erik has been working for Jongia Mixing Technology since 1990 and has seen various developments over the years, including the development of the Gas Inducing Mixer. In addition, he stood at the basis of many processes and by now, his expertise broadened quite a bit: "I am a Chemical Technologist with a expertise in processing. What I like about working at Jongia Mixing Technology, an agitator manufacturer, is that I am engaged in very complex matter every day. We have many applications. This means that I come into contact with all kinds of different markets. I have worked in various industries such as food, pharmaceuticals, water treatment, water technology and so on. Because of this, and because of the constant development of the company, I can keep developing myself as well".
In the right place
Erik likes the work environment at Jongia Mixing Technology: "My colleagues think along with me. This makes that we always work as a team. In a conversation or discussion, I contribute my knowledge in processing and someone else contributes theirs. This way we complement each other". Erik is also happy with Jongia Mixing Technology as an employer. "I like the work environment, I feel comfortable in a relatively small company and I am familiar with everyone. This makes it easy to communicate", thus Erik.
Future-oriented
"My ambition is to contribute to the development of even more (process) knowledge within the company, allowing Jongia to distinguish itself even better". Erik has a rather unique position within Jongia Mixing Technology and this puts him in a difficult position: "I would like to continue to develop myself however, in my field there aren't many learning opportunities that really contribute something. I will therefore have to keep developing myself". Nevertheless, Erik states that it is important not only to share the knowledge gained in the past, but also to preserve it for the future. Fortunately, this is also part of Jongia Mixing Technology's policy.
Unwinding during spare time
In his spare time, Erik likes to ride his bicycle. He states: "I am not a speed pedalist! But I do enjoy going for a bike ride". What he enjoys less in his spare time, but what he does need to do, is looking after is garden: "We live in a house with quite a large garden, so that requires some attention. I don't like doing it, but I do however enjoy being outside".
Want to know more about Jongia Mixing Technology and meet Erik and/or his colleagues? Please feel free to contact us at +31 (0)58 21 39 715 or info@jongia.com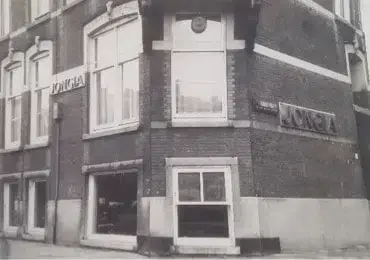 Our History
From the moment Jongia was founded in 1937 we have been evolving structurally over the years. Learn more about our company's history with the summary of most important moments highlighted in a timeline.
Erik Brouwer explaining the Gas Inducing Mixer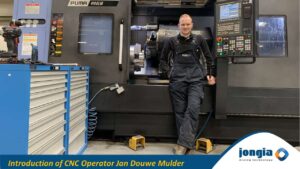 We are proud to introduce our professionals to you. This time, the honors go to Jan Douwe Mulder, 21 year. Even though he is young of age, he has been working at Jongia Mixing Technology for almost 5 years. Nowadays he works for Jongia as a CNC operator. We gladly would like to introduce Jan Douwe to you!
Read More »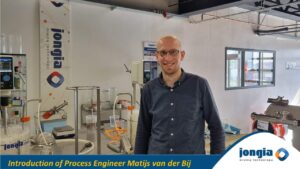 We are proud to introduce our professionals to you.  This time, the honors go to Matijs van der Bij, 32 years old. He has been employed since November 2022 at Jongia Mixing Technology a Process Engineer. This makes it even more
Read More »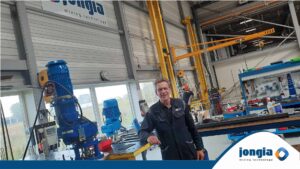 Behind the company name Jongia Mixing Technology is a large number of professionals. This week we introduce one of those professionals to you, which is Bart Bosma, 62 years of age. Bart has been working at Jongia Mixing Technology for
Read More »
Challenge us to improve your process