Product friendly propellers are an indispensable part of our customers' mixing process. Especially in the dairy industry, where slightly viscous liquids are mixed, it is very important that the products are not damaged during the mixing process. Jongia has unique propellers in its range for, among others, this industry.
The propeller in a nutshell
A propeller is a stirring element which consists of a number of blades mounted on a rotating shaft. By doing so, the propeller directs the products and/or liquids. Jongia's propellers are solidly constructed and can be attached to the stirring shaft by means of a threaded connection. If a propeller is mounted halfway the stirrer shaft, Jongia applies a so-called hub construction. It depends on the application of the propeller how and where the propeller will be placed on the shaft. A distinction is also made in the use of propellers for top-, side- and bottom-entry agitators (the determination of the agitator and propeller near the tank).
Placement in the tank determines the possibilities
A top flange agitator, which provides the right 'top over bottom mixing', is often used for slightly viscous products. It is placed for buffer functions, heat transfer, but also as a mixing function of liquids or for dissolving solids in liquids. The agitator is usually positioned eccentrically (off-center) to minimize the rotation of the liquid column or, due to the high speed, to create a vortex. The latter makes it possible to add powders in liquid, for example. The powders are directly absorbed into the liquid by the created vortex.
Shape of the propeller as a starting point
The special shape of the propeller makes it easy to clean and it has a very good axial pumping action with a wide outflow range. Jaap Grijpma, Application Engineer at Jongia, compares this to the outflow of a sailing ship: "Behind a ship you see a long white outflow before it is exhausted. This produces energy in the water. The same happens with the fluids, which are mixed by means of a propeller, in a tank." By default, the design of the propeller causes the outflow to move downward in top flange agitators. However, Jongia has also developed applications where the propeller pumps upwards when required for the customer's product.
How it works
The propeller as a stirring element offers many possibilities for, among other things, mixing slightly viscous liquids. As each mixing process requires a specific propeller, Jongia Mixing Technology has various product-friendly propellers in its range. In addition, the placement of the propeller in the tank is important for the correct agitating result. Curious about our propellers and how they work? Check out this tutorial!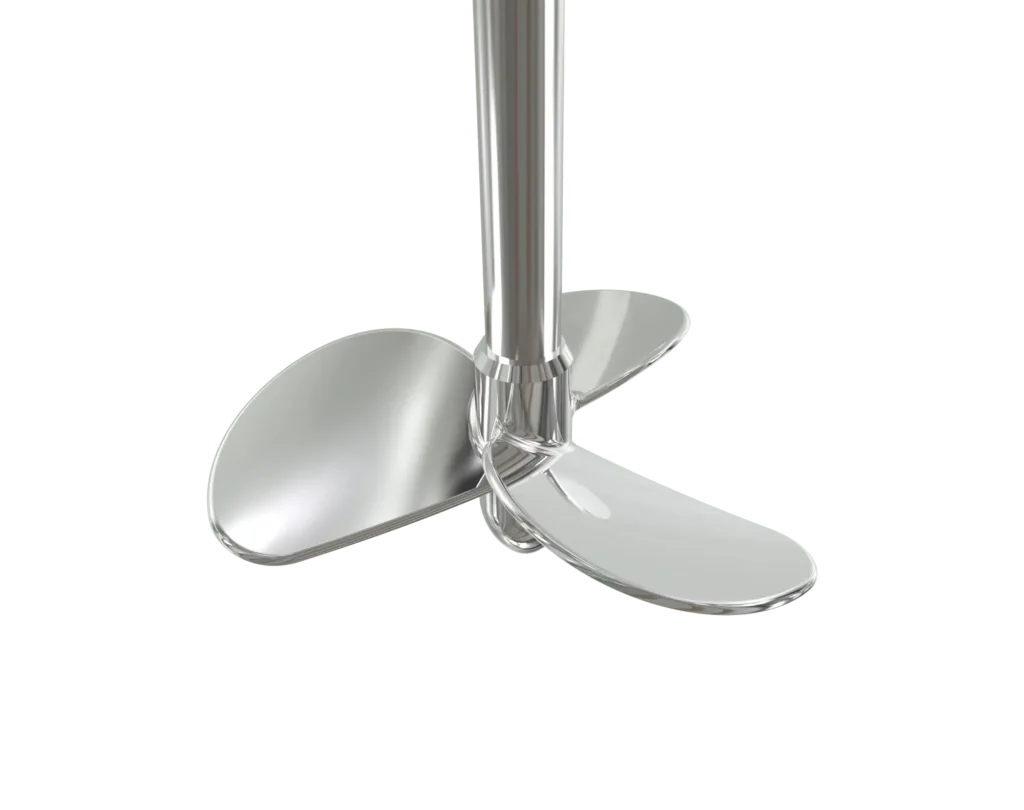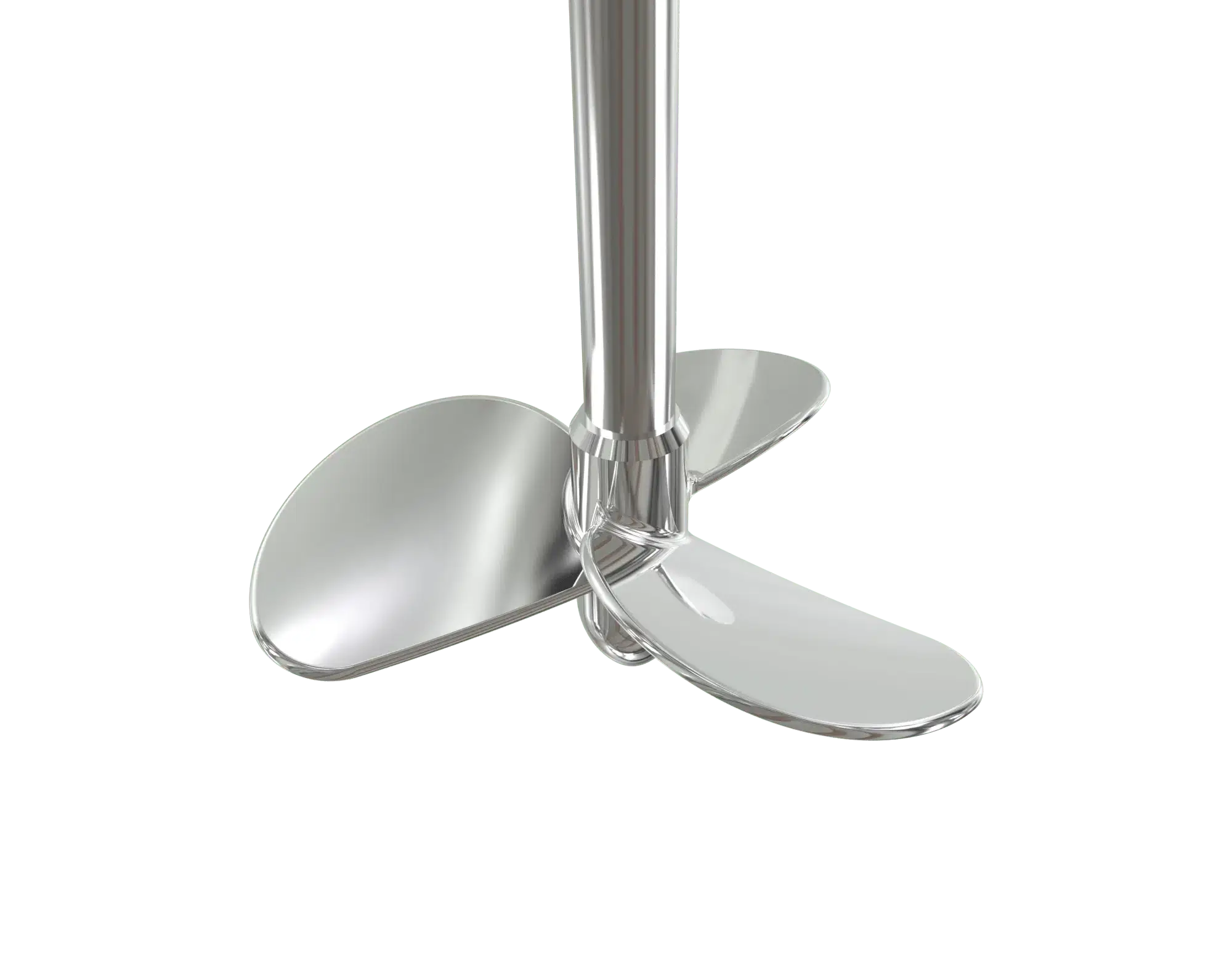 Want to know more?
As with all production processes, mixing light viscous liquids requires a specific approach and an appropriate agitator. Jongia has the knowledge and experience to give you the best advice in this field. Do you have any questions? Please do not hesitate to contact us.
Contact our specialized team for all your questions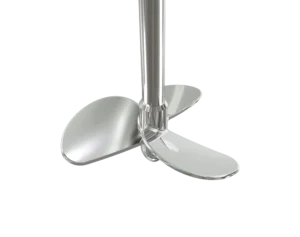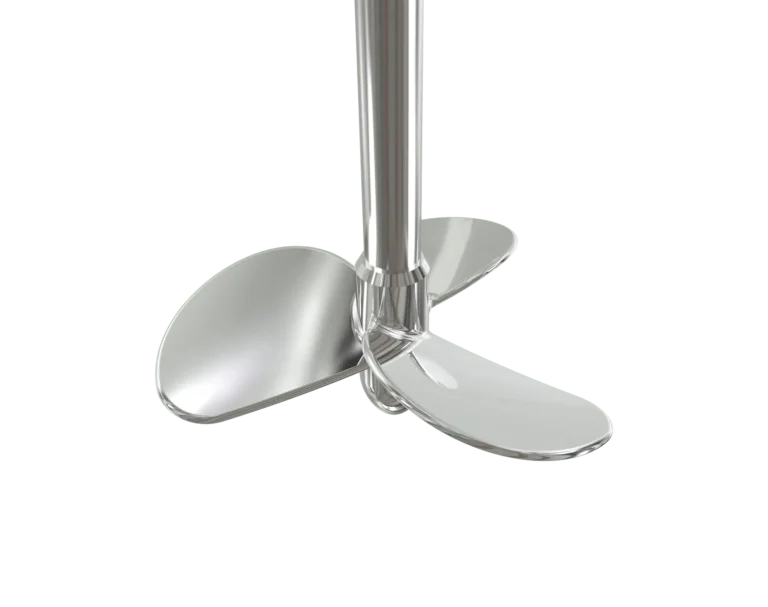 The use of one or more propellers is not the solution for every application. Nevertheless, the propeller is often used in the food, dairy and pharmaceutical industries and in the chemical and waste water sectors. For instance to guarantee the
Read More »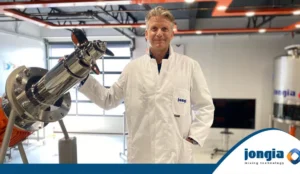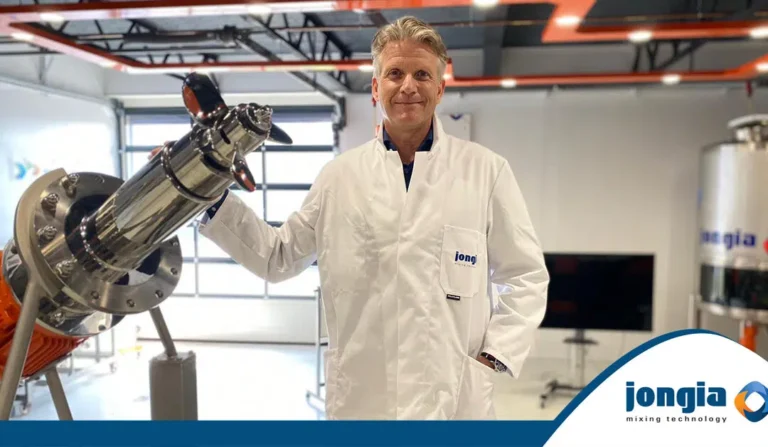 The propeller as a stirring element offers many possibilities for, among other things, mixing slightly viscous liquids. As each mixing process requires a specific propeller, Jongia Mixing Technology has various product-friendly propellers in its range. In addition, the placement of
Read More »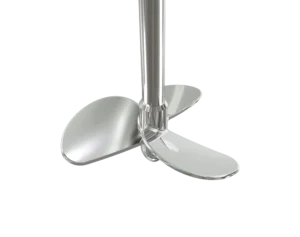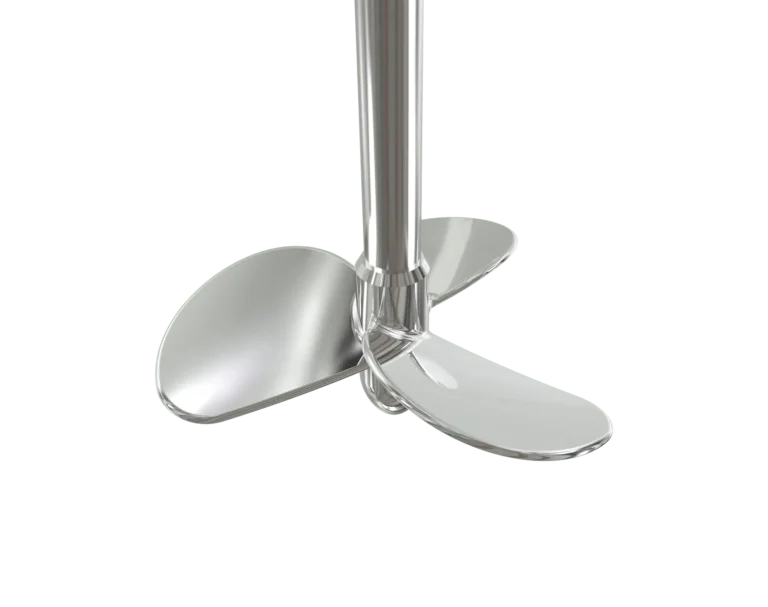 Product friendly propellers are an indispensable part of our customers' mixing process. Especially in the dairy industry, where slightly viscous liquids are mixed, it is very important that the products are not damaged during the mixing process. Jongia has unique
Read More »