Jongia Mixing Technology has been more than successful at the start up of our unique biogas mixer at Thorsø Biogas, our first customer in Denmark. To improve the biogas production, mixing process, mechanical reliability and lifetime we replaced the agitator of a worldwide well-known agitator supplier in biogas by Jongia's own unique biogas agitator.
Different approach solved the problem of the floating layer, sedimentation and mechanical issues
Thorsø Biogas has filled the digester when replacing the existing agitator with ours with old biomass resulting in a big floating layer (the first video). The new innovative agitator from Jongia was started up and it only took 3-4 days for the big floating layer to disappear (the second video). This was due to a good controlled liquid flow in the digester from top to bottom to ensure the highest transfer from organic into biogas. One of our several unique design features is the rest stirrer acting as a radial turbine close above the bottom ensuring a minimum chance of sedimentation.
Watch the videos!
First video: Problem of floating layer, the new Jongia agitator is starting up!
Second video: Problem solved. Jongia's agitator is running very smooth, instead of a floating layer and sedimentation the content of the digester is now homogeneous.
Adding value and boosting profit
Jongia's smart technology is adding value by enabling Thorsø Biogas to produce more biogas as sustainable energy, with the same amount/type off feedstock and lower operational costs.
We have challenged ourselves and now we challenge the biogas market to go for the highest performance and profit with our proven and innovative industrial agitator technology!
Contact our specialized team for all your questions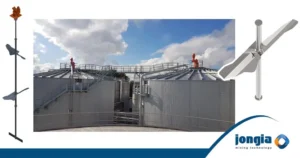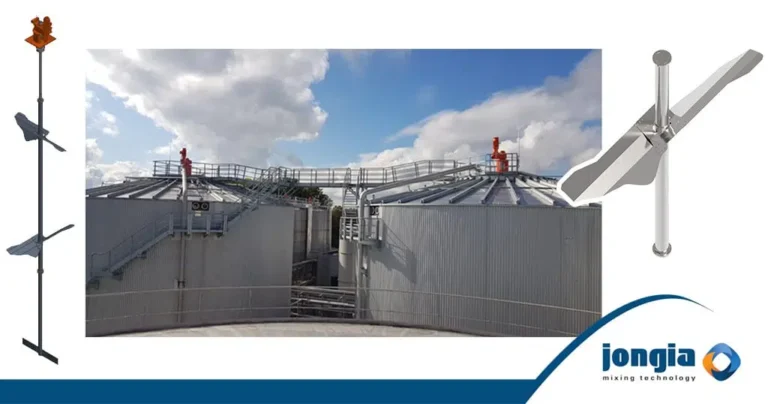 Jongia Mixing Technology has been active in the biogas market since 2008. In the process regarding biogas, gas is generated and disposed of from a tank filled with fluid (digestate). This digestate mainly consists of organic waste. Over the last
Read More »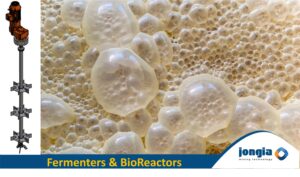 Bioreactors and Fermenters are culture systems to produce cells or organisms. They are used in various applications, including basic research and development, and the manufacturing of biopharmaceuticals, food and food additives, chemicals, and other products. A broad range of cell types and organisms can be cultivated in bioreactors and Fermenters, including cells (like mammalian cell lines, insect cells, and stem cells), microorganisms (like bacteria, yeasts, and fungi), as well as plant cells and algae. The words "Bioreactor" and "Fermenter" are basically the same thing.
Read More »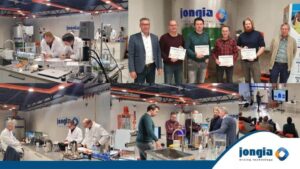 Last week, Biorefinery Solutions (BRS) visited Jongia in Leeuwarden for a full day of training "Mixing & Stirring". The training was based on the process which Biorefinery Solutions applies on daily basis and was therefor matching their demand on process
Read More »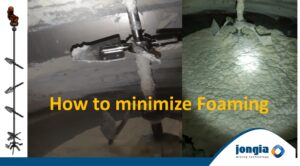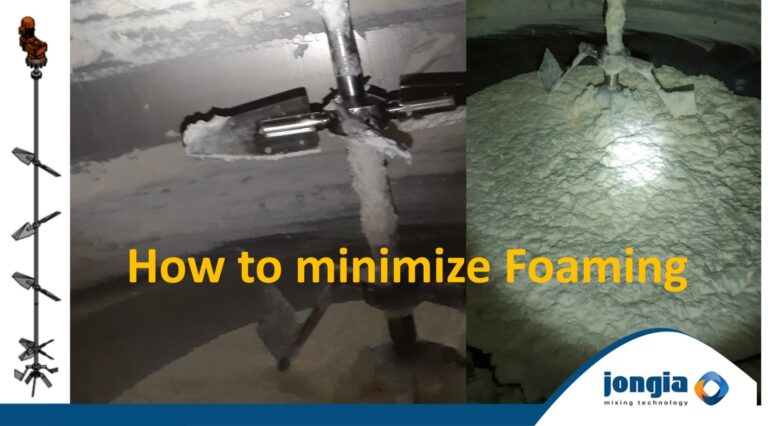 Through years of experience, Jongia Mixing Technology knows the correct application to many mixing processes. So too with mixing processes where the elimination of foaming – which can occur through the behaviour of the recipe – is of great importance.
Read More »