This week, we want you to get to know one of the professionals behind the company name Jongia Mixing Technology. We would like to introduce Bart Brouwer. He is an Area Sales Manager at Jongia Mixing Technology and is responsible for the international regions, mainly Europe.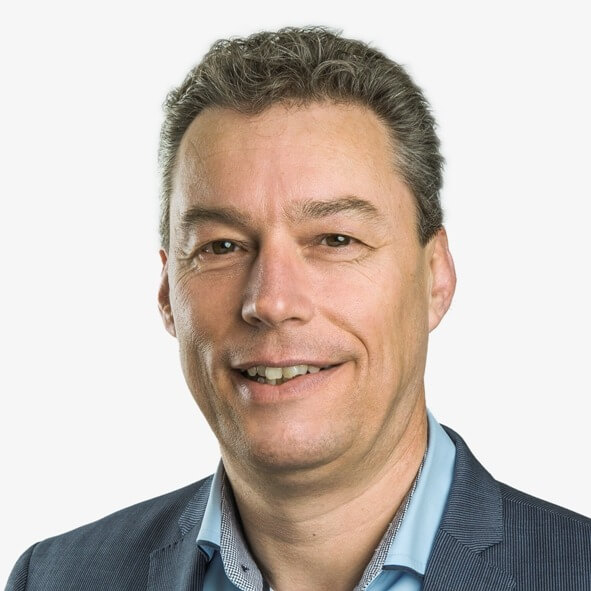 A fitting personality
As an Area Sales Manager, Bart is a jack-of-all-trades. With his passion for agitators, he naturally knows how to transfer his enthusiasm to the (potential) customer. Bart is very satisfied with his current role within the company: "Jongia Mixing Technology has the ambition to become a major national and international player, if we continue to innovate. Operating inbound and thinking outside the box every now and then, make this a fantastic company". Bart has a positive view on (working) life: "I'm almost always enthusiastic, cheerful, driven, I think outside the box, I am a thinker, a challenger, I'm persistent, I think in solutions and I am very customer-oriented". These things make Bart a great added value for Jongia Mixing Technology.
Plenty of ambitions
In 2014, Johan Postma asked Bart to consider a job at Jongia Mixing Technology. With his arrival, the company also brought in almost 20 years of experience and knowledge in the field of stirring technology, biogas and wastewater. Despite his experience, Bart is still eager to continue to grow: "I want to become even more successful myself, break records and implement my ideas and achieve growth within Jongia Mixing Technology". He also has a customers' point of view: "I think it is important to be of added value for our customers. By offering better solutions than competitors, I also lift Jongia Mixing Technology to a higher level. If I ever leave Jongia Mixing Technology for another employer, I hope to have been able to bring in many new ideas and to have brought about change".
A true outdoorsman
In his spare time, Bart enjoys being outdoors: "I love sailing, fishing and hiking. I love these activities even more when I can combine one of them with a refreshment on a restaurant's terrace. You could wake me up to go fishing for predatory fish. Serve this with the Germen treat: 'reibekuchen', and I'm happy.
Would you like to know more about Jongia Mixing Technology and meet Bart and/or his colleagues? Feel free to contact us at +31 (0)58 21 39 715 or info@jongia.com.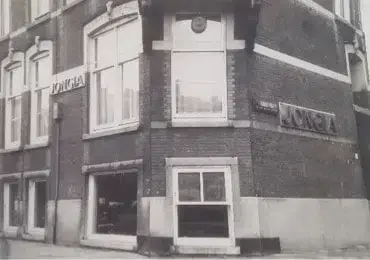 Our History
From the moment Jongia was founded in 1937 we have been evolving structurally over the years. Learn more about our company's history with the summary of most important moments highlighted in a timeline.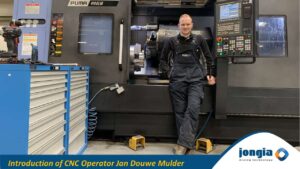 We are proud to introduce our professionals to you. This time, the honors go to Jan Douwe Mulder, 21 year. Even though he is young of age, he has been working at Jongia Mixing Technology for almost 5 years. Nowadays he works for Jongia as a CNC operator. We gladly would like to introduce Jan Douwe to you!
Read More »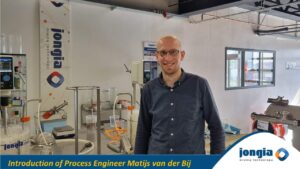 We are proud to introduce our professionals to you.  This time, the honors go to Matijs van der Bij, 32 years old. He has been employed since November 2022 at Jongia Mixing Technology a Process Engineer. This makes it even more
Read More »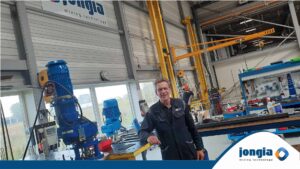 Behind the company name Jongia Mixing Technology is a large number of professionals. This week we introduce one of those professionals to you, which is Bart Bosma, 62 years of age. Bart has been working at Jongia Mixing Technology for
Read More »
Challenge us to improve your process