To give insight into some of the developments within Jongia Mixing Technology, we would like to highlight what is currently going on in terms of innovative projects in which customization for our customers is key. For this article we spoke with Peter Terpstra, Project manager at Jongia Mixing Technology. Peter is specialized in projects that require a different approach than a standard agitator.
Quality over quantity
No mixing process or request is identical. This is why Jongia Mixing Technology always provides customized solutions. Peter explains: "The majority of the products to be mixed require agitators modified to the customer's needs, but for a number of projects we have to redesign the agitator each year, because this is the only fitting solution". Experience shows that every customer wants to be unburdened. Therefore Jongia Mixing Technology appoints a project manager to handle each project, so the customer has one contact person to turn to if they have questions.
This type of project starts with a kick-off with the customer to get answers to a number of questions: what is our ultimate goal, what are the specifications of this project and are all parties involved on the same page? Then, by means of pre-engineering, we look at what requirements the agitator has to meet. A preview is then made and sent to the customer for approval or feedback. Peter continues: "The customer is always welcome at Jongia Mixing Technology to follow the design process, the manufacturing, the assembly or the testing process. When the agitator is ready to be manufactured, several run tests are carried out in-house and with these types of projects, at this stage, the customer is also present for an inspection or purchase. In cooperation with the customer, an on-site installation by Jongia's own engineers is often chosen for this type of project, as they have all the expertise required to ensure a safe and proper installation".
Digital world meets mixing world
Innovation is one of Jongia Mixing Technology's key focuses. Peter: "At the moment, for instance, we are working on an advanced technology project to see if we can use the measured data to explain or optimize existing mixing processes. The possibilities of data processing are sky high and within the rather conservative world of mixing, we think that with parameters that we can measure in an agitator, we can design better agitators that meet our customers' requests". The link with the existing mixing world to the digital world is thus made.
One-stop-shopping concept
Within Jongia Mixing Technology every employee contributes to improving the design processes. All knowledge and experience is used to develop this forward-thinking data process. Jongia Mixing Technology is ISO 9001:2015 certified. This means that all work processes in the company are recorded and monitored. This guarantees the quality of an agitator. Peter: "The great thing about Jongia Mixing Technology is that we have all components in-house. We sell, design, engineer, purchase, manufacture, assemble and test it in-house before commissioning it for a customer. I always try to bring the various disciplines together so that everyone can contribute to the process. These agitator processes are really complicated, which is why we aim for everyone to be able to provide their input. I try to bring everyone's competences forward, so that everyone works in their 'zone of genius'".
Want to know more?
Jongia Mixing Technology has the knowledge and experience to give you full advice in the field of mixing processes. Any questions? Please feel free to contact us at +31 (0)58 21 39 715 or info@jongia.com
Contact our specialized team for all your questions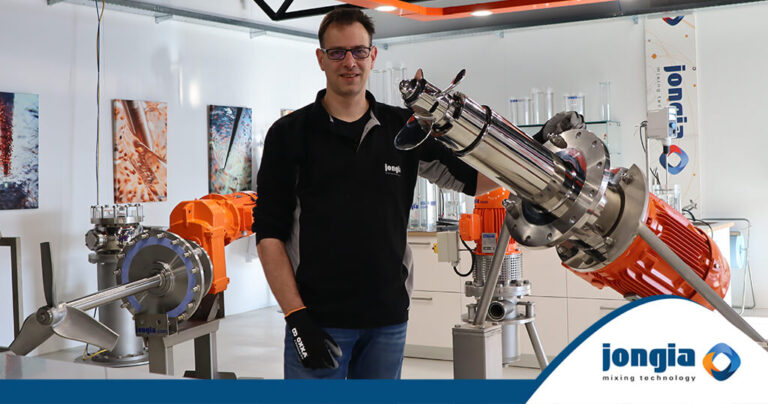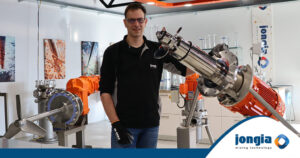 To keep dairy or starch products homogeneous, the Jongia Mixing Technology Magitator, a magnet-driven agitator, is the right choice. In addition, this agitator maintains vegetable oil or juices at the
Read More »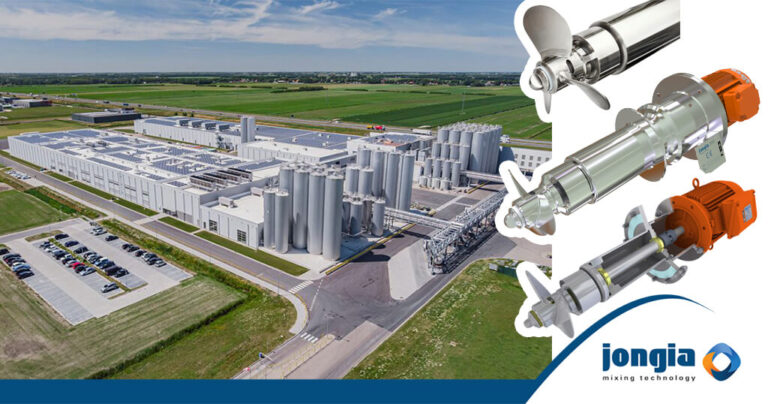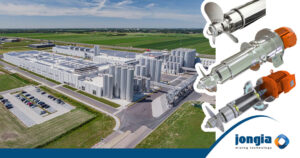 Side-entry agitators and mixers in the product range of Jongia Mixing Technology are the best fit for applications such as keeping dairy or starch products homogenous or keeping vegetable oil
Read More »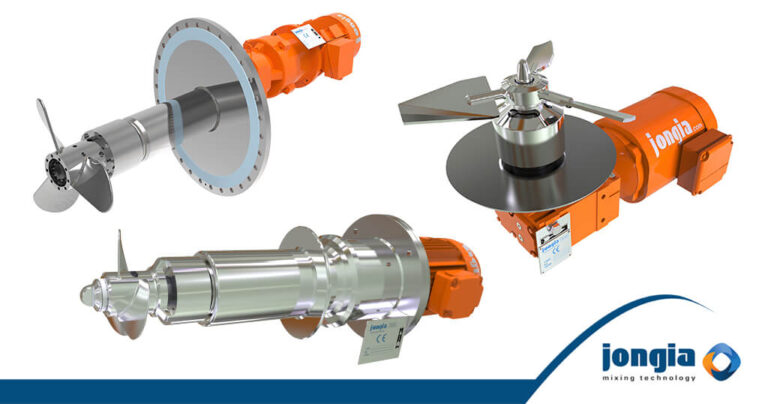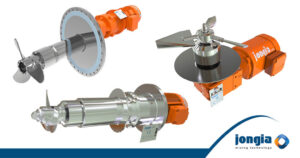 To keep dairy or starch products homogeneous, the Jongia Mixing Technology Magitator, a magnet-driven agitator, is the right choice. In addition, this agitator maintains vegetable oil or juices at the
Read More »