Jongia Mixing Technology holds a good many professionals to its name. Every four weeks, we will introduce one of those professionals to you. This week, the honors go to Thonnis de Jonge. He made his start in 1999 as Service Mechanic & Field Engineer, but has since shifted to the role in which he is responsible for planning & preparations for assembly, installations at site and revisions.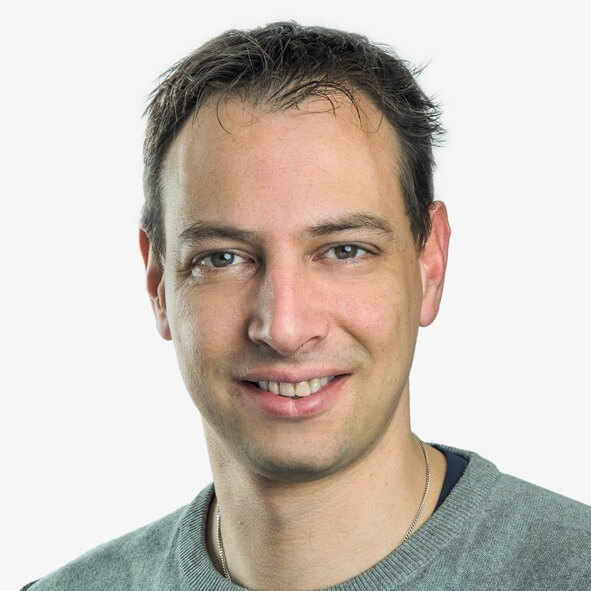 Solution-oriented work philosophy
Thonnis joined Jongia Mixing Technology 22 years ago, and found much joy in his job as Service Mechanic for six years. He then ventured out to new places for five years where he expanded his technical skill set, after which Jongia Mixing Technology asked for his return. After all, he had gained a lot of 'field' experience and excels at coming up with creative solutions: "The mechanics here benefit from the experience I gained on a daily basis. I teach them to venture off the beaten paths. Because of my tremendously solution-oriented work philosophy I regularly meet with customers where I come face to face with technical challenges". Thonnis greatly appreciates the versatility his job at Jongia Mixing Technology has to offer: "I get to work on many different (ad hoc) projects. My fondest challenges are those phone calls of 'could you please solve this?'. And I was born for the unpredictable nature of it all. I face every challenge with the full confidence that I can fix it, one way or another! The fact Jongia has given me the freedom of movement to do so, motivates me even more."
Firing up the next generation
Besides motivating his colleagues, Thonnis loves to fire up young people for the technical industry. He frequently converts the Jongia Technology Centre into a classroom where kids are invited to get acquainted with technical stuff. "I'm also affiliated with a platform that grants students fast-track internships. Secondary education students visit us in groups of eight, and I show them what we do at Jongia, why and how we do that, and what products we develop. I try and make it as tangible as possible by actually showing them what happens when certain products are mixed and what is needed to get this done". Thonnis didn't learn this way of teaching from a stranger: "my father raised me the same way from an early age. He always took me places to discover where things came from and why, and how they came to be". Activities like these allow Thonnis to continue his personal growth: "I like to look beyond only what the market demand is, such as: what is the demand from an educational perspective? In doing so I can anticipate on that".
Strongly committed to personal growth
Personal development is a trial-and-error endeavor. Thonnis explains: "the opportunity for growth is important and in this I hold the same values as Jongia. I learn through making mistakes, too. Sure, I can worry about it, but I will have to experience it myself. Sometimes, it goes easier than other times". It's important to him that his colleagues keep up their personal growth as well, and he guides them through such processes. Thonnis is happy with his colleagues and the working atmosphere: "we are aware of what is happening with one another and are considerate of one another. But we also know whom in the group we need to approach for all manner of challenges. We greatly reinforce each other in this. I enjoy going to work immensely!"
Perfect combination of work and private life
The combination of his free time and work has potential for nice solutions: "I'm a total car freak. In 2004, we had a stirrer that had terrible vibration problems. I took it home with me and checked how I could change this with a balancing machine. This resulted in a device in the factory that is used regularly for balancing purposes. Processes like this fill me with pride". It is no surprise that Thonnis loves tinkering with cars in his free time. He restores and repairs his seven cars himself and has built cars for his son, daughter and wife. "A car they love. My family is everything to me! My kids have inherited my technical drive: my son is service mechanic with John Deere and my daughter is studying mechanical engineering". To the question: 'what could we wake you up for at night?' Thonnis was very clear: "just leave me to sleep! Unless the house is on fire or something is happening to the kids. Then again: they are perfectly capable of taking care of themselves".
Want to know more about Jongia Mixing Technology and want to get acquainted with Thonnis and/or his colleagues? Please contact us at +31 (0)58 21 39 715 or info@jongia.com.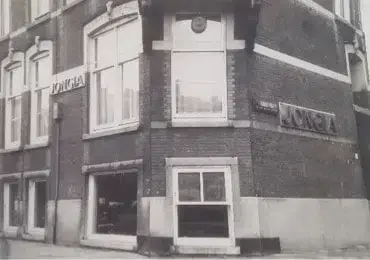 Our History
From the moment Jongia was founded in 1937 we have been evolving structurally over the years. Learn more about our company's history with the summary of most important moments highlighted in a timeline.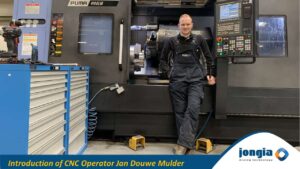 We are proud to introduce our professionals to you. This time, the honors go to Jan Douwe Mulder, 21 year. Even though he is young of age, he has been working at Jongia Mixing Technology for almost 5 years. Nowadays he works for Jongia as a CNC operator. We gladly would like to introduce Jan Douwe to you!
Read More »
Challenge us to improve your process